FreshDirect Selects DOOR3 as Mobile eCommerce Partner
Original Release Date: July 12, 2010 — FreshDirect announced the selection of DOOR3 as their long-term mobile eCommerce strategy and delivery partner. "Mobile is a great opportunity to serve our customers more effectively. DOOR3's expertise in eCommerce strategy, systems integration, and mobile technologies like iPhone, Android and Blackberry makes them an ideal partner," said Dean Marano, FreshDirect's Chief Information Officer. "We've worked with DOOR3 successfully in the past and we look forward to working with them again on this exciting new program."
"We're very happy to work with FreshDirect again," said Alex Asianov, DOOR3's President of Enterprise Services. "It's great to be able to share our expertise in mobile commerce with such a fantastic brand. Mobile tools create new opportunities to meaningfully engage customers and generate sales. They are mission-critical customer touch-points requiring the same level of strategic planning, user experience design, and technical execution as any serious software-driven business initiative, and this plays to DOOR3's strengths. "
"We see opportunities for our eCommerce customers to increase cart size, order frequency, and new customer acquisition through mobile solutions and brand extensions." said Peter Neufeld, DOOR3 eCommerce specialist. "Our customers are seeing the real financial benefit of including mobile in their customer growth strategy."
Over the next two years DOOR3 will provide a variety of strategy, design, and technology services to FreshDirect to extend and enhance the customer experience and increase sales across emerging mobile platforms.
About DOOR3 Business Applications:
DOOR3 Business Applications, Inc. is an interactive agency and software development company that works with organizations of all sizes to improve efficiency and increase sales. Founded in 2002 by Alex Asianov and Peter Neufeld, DOOR3 is headquartered in New York City with offices in Montevideo, Uruguay and St. Petersburg, Russia. For more information, visit www.door3.com
About FreshDirect:
FreshDirect is one of the nation's leading online food brands and grocery providers, known for its convenient home delivery service and the manufacture of fresh, delicious food. Changing the way customers shop for groceries since 2002, the company uses a direct distribution model with in-house, overnight production that cuts out the middleman and provides farm-fresh groceries at prices up to 20% lower than conventional grocery stores. Every product is 100% satisfactory guaranteed, every time. Only at FreshDirect, the online shopping experience is highly personalized with smart shopping features that help customers track their favorites, remember missed items, shop from previous orders and get recommendations on new foods they might like. FreshDirect has also teamed up with top New York City chefs and restaurants to bring customers quick, restaurant-quality prepared meals, unavailable anywhere else.
FreshDirect has fulfilled more than 11.6 million orders to date. Their ever-expanding service area includes most of Manhattan, locations in Queens, Brooklyn, Staten Island and the Bronx, as well as parts of New Jersey, Connecticut, Westchester and Nassau County. FreshDirect currently ranks 70 on Internet Retailers America's Top 500 guide. For more information, visit www.freshdirect.com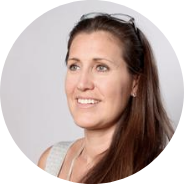 Need more help?
Talk to a UX expert
Discover the Power of Seamless Interactions
Use our price calculator
Let us help you enhance your user experience
Request a free project quote
Request a free project quote