"This is Product Management" Podcast with Mike Fishbein & Michael Montecuollo
05.30.2017
DOOR3's Director of User Experience and Design, Michael Montecuollo, was interviewed by Mike Fishbein on the "This is Product Management" podcast. Michael speaks from the unique perspective of building custom internal applications for a number of large organizations.
Michael's stresses the importance of user testing and interviews. As he says on the podcast,
"Every product that I've ever worked on is an exercise in prioritization. And the key to success is understanding what those priorities are and striking a balance between them in order to come up with something that serves all the different groups equally well."
He also shares how important it is to be sure that all the stakeholders in a project are being heard:
"We want anyone who would have an opinion, vision or strategy to be involved as early in the process as possible and participate as often as then can throughout that process. That is something that I'm managing on a daily basis in the engagements that I'm involved in - making sure that we have the right people in the room and that there are going to be no surprises down the line."
You'll learn a lot from this episode about prioritization, communication and user research. Some of the highlights are:
How building internal solutions can impact a company's bottom line (3:50)

How Michael manages product development for clients as an outside consultant (7:20)

Michael's best advice for conducting user research for internal solutions (10:40)

Michael's strategies for managing communication with clients (14:30)
Listen to Michael's episode of "This is Product Management" and let us know what you think.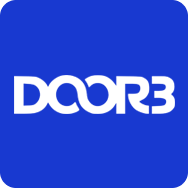 Need more help?
Talk to a UX expert
Discover the Power of Seamless Interactions
Use our price calculator
Let us help you enhance your user experience