DOOR3 Announces Partnership With Aculab
NEW YORK, New York and LONDON, United Kingdom–DOOR3, a leading New York-based technology consultancy and software development firm, announced a partnership with communication platform Aculab to create custom telecommunications solutions for businesses and organizations.
Aculab offers powerful, programmable voice, SMS, and fax services for partners utilizing proprietary artificial intelligence technology, empowering communication system developers around the world. In collaboration with Google and Amazon, Aculab provide services, systems and software, already deployed in over 80 countries worldwide.
Aculab uses proprietary Artificial Intelligence (AI) together with hand-crafted algorithms designed and refined through extensive experience in the use of telecommunications "in the wild" and DOOR3 will provide the consulting and development services to create a complete, bespoke solution for businesses looking to integrate high-quality communications into their services and applications.
"The combination of Aculab's ability to meet the needs of a variety of diverse platforms and DOOR3's expertise working with complex enterprise software holds great promise for secure, cutting-edge products with applications ranging from healthcare to insurance to financial services," said Alan Pound, Founder and Chairman of the Board of Aculab.
"We're excited to work closely with Aculab," said Jonathan Blessing, CEO of DOOR3. "They're strength is really rooted in their natural-language processing capabilities and voice biometrics. It's exciting for us as developers and solution engineers to be able to bring such mature and advanced technology to our clients."
DOOR3 is an independent technology consultancy and software development firm headquartered in New York City. The company helps organizations ranging from startups to members of the S&P 500 modernize and align their technology to the future. DOOR3 offers services including user experience design consultancy, custom software development, mobile application development, enterprise architecture consultancy, and digital strategy. The firm has launched more than 500 successful projects in its 18-plus years in business. For more information, please visit https://www.door3.com/.
Aculab is an innovative, market-leading company that places product quality and support at the top of its agenda. The company brings more than 40 years of experience in global telecommunications and offers services including voice biometrics, gateways, media processing and signaling, and communications platform as a service (CPaaS). Aculab is based in Milton Keynes, United Kingdom, and serves over 1,000 customers in more than 80 countries. For more information, please visit https://www.aculab.com/.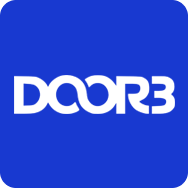 Need more help?
Talk to a UX expert
Discover the Power of Seamless Interactions
Use our price calculator
Let us help you enhance your user experience
Request a free project quote
Request a free project quote