Drupal vs Joomla: An Engineer's Take - Part 3
02.10.2014
So, you've decided to evaluate an open source content management solution, and you've found that Drupal and Joomla stick out for being widely adopted and lauded by companies and developers alike. Both of them are full featured CMS platforms and if you require complex content hierarchy, tagging and authoring, these two platforms fit the bill. So how do you decide which one is right for your company?
In a five part series, I will go through a brief overview of Drupal vs Joomla based on platform usage, project complexity, need of integration, required support and Ecommerce.
Drupal vs Joomla, Part Three - Integration with other systems
Your CMS doesn't live in isolation, it is part of complex ecosystem - that includes Analytics, Transactions platforms, Marketing and Sales Automation tools , Advertizing tools etc. Both Drupal and Joomla have thousands of extensions that will provide the functionality that you may need, without having to build from scratch.
The difference between Drupal and Joomla are mainly in the resources available in implementing the extensions and the customization needed. Joomla extensions tend to provide out of box functionality and are often almost plug and play. Drupal extensions by comparison often require some effort in configuration to get running requiring little work in integrating into templates. Unlike Joomla extensions' lack of flexibility, this often allows for customization of extensions to fit specific needs.
Update: Drupal vs Joomla, Part 4 - Collaboration at its core - maintenance and support made easy & Part 5 - Ecommerce - which one has a better Ecommerce solution and Why are now live.
In case you missed Part 2 - Enterprise Level or Not Enterprise Level CMS, click here.
Contact us today to learn about how we can help you succeed with Drupal development!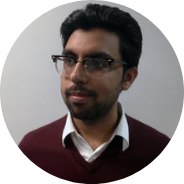 Need more help?
Talk to a UX expert
Discover the Power of Seamless Interactions
Use our price calculator
Let us help you enhance your user experience