Future Web Browsing Will Be More Like Using an App
Bloomberg Businessweek has declared that "the Browser Wars are starting again." But this time, participants like Internet Explorer, Chrome and Firefox aren't just fighting over share of users, they're struggling to redefine the browsing experience to be more intimately involved with a computer's operating system, and to work more like apps.
In a recent article on Businessweek.com, Sam Grobart wrote, "Browser makers such as Google, Mozilla, and Microsoft are also playing a longer game—one with more significant ramifications than any single new feature. They are looking to fundamentally transform what it means to use a browser."
As proof, Grobart points to the Google Chromebook, a laptop that hasn't yet taken off with consumers but has all of its core functions performed through the Chrome Operating System and browser. Not to be outdone, Mozilla is planning to release Firefox OS, a system based on HTML standards, later this year. Grobart explains that, "unlike Apple's App Store, where each app must be approved before it can be sold, Firefox's OS will be completely open." This is particularly important because it offers developers the freedom to build unencumbered by gatekeepers.
Finally, Microsoft plans to tie its new version of Internet Explorer tightly to the operating system as well. Grobart writes, "When IE 10 runs on Windows 8, websites are shown full-screen, without any of the usual toolbars and menus (those functions pop up when needed). On mobile devices, the toolbar is reduced to a small strip." Restricting the toolbar size on mobile devices has a practical effect of dedicating every pixel to the website content and the user experience design - much like mobile app developers are able to do.
Grobart believes, "the goal for all these companies is to create a Web-browsing experience that emphasizes the content as opposed to the delivery device." A key component of such plans is supposed to be the rise of HTML5. Grobart explains, "Browser makers are pinning their hopes on HTML5, a programming language that preserves the ubiquity of the Web while making sites work more like apps. They are also deepening integration with cloud-based services, which allow users to preserve settings and history across multiple devices."
This trending development should be an important part of any ongoing digital strategy and no doubt will lend focus to continued custom web applications design and development.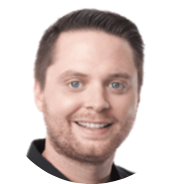 Need more help?
Talk to a UX expert
Discover the Power of Seamless Interactions
Use our price calculator
Let us help you enhance your user experience
Request a free project quote
Request a free project quote