How to determine the cost of making an App ?
01.09.2014
You've just had the eureka moment! You've thought of an app that will save the world, or at minimum make life for everyone a little easier. All you need now is someone to build it! Of course it's important to find the right developer, and in past posts we've discussed 6 Things to Look for in a Mobile App Developer, but a key component to the formula is the cost of making an app.
In her recent article, "What Goes Into the Cost of a Mobile App?', Isha Kasliwal of the Huffington Post, outlines four considerations to avoid unnecessary spending that can derail your dreams.
Four Considerations To Determine The Cost Of Making an App
Which devices are you aiming for?
The first step is to figure out which mobile phones you want your app to operate on. Different phones tend to work on different operating systems, and so the development processes for each system is extremely different. This is an important step that goes into figuring out how much the development for your mobile app is going to cost.
Design
The next step is establishing what kind of interface your app will have. Although designs can and should change with every new version of the app as design is the most important part of your app. Not only is the design of the interface important, but you also have to consider the experience the user will be having while using your app's interface. Defining your brand signature is an essential aspect of user experience . The design is what engages your user right off the bat, so it's paramount that your designs follow modern industry standards and strategies.
What features will your app have?
Adding features to your mobile app will increase the cost of making an app by a significant amount. The most popular mobile apps have specific facets, such as user profiles, log in systems, rating systems, in-app payment methods, ads, and much more.
Generally, initial prototypes and versions of apps have the bare minimum required for the user to engage with the app; your "version 1" should consequently include only the features that you deem most necessary for your users to understand your app.
Once you garner a steady user base, you can start including new features with every version or update in order to ensure that existing users stick around, and to gain more users as well.
Marketing, Publicizing, and the Unavoidable
After your mobile app is developed, how are you going to get the word out? Social media can get you a fair amount of downloads and installations, but most app developers tend to integrate their app with a website. These sites tend to be dedicated solely to the promotion of the app: they incorporate app tag lines and pitches, they highlight a few key features of the app, and sometimes include press about the app or user testimonials. Though developing this website would be far less costly than developing the app itself, it is a cost of making an app to consider.
PR costs can add up in terms of time and resources spent. Will you be able to cover every social media outlet at all times? How will that cut into your working hours? Most popular apps require the manpower of more than one person in order to cover all social media fronts adequately.
Though the least expensive cost, paying for a developer accounts for operating systems is another cost to be wary of. These are costs that you absolutely cannot get out of, even if you are developing and designing the app by yourself.
To us, these considerations are extremely important to keep the cost of making an app in check.
DOOR3 is an award-winning mobile development company in the USA, specializes in high-quality android, ios & web development services. Contact us today!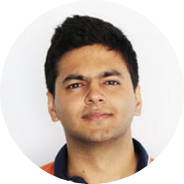 Need more help?
Talk to a UX expert
Discover the Power of Seamless Interactions
Use our price calculator
Let us help you enhance your user experience