Streamline content management with professional CMS development services.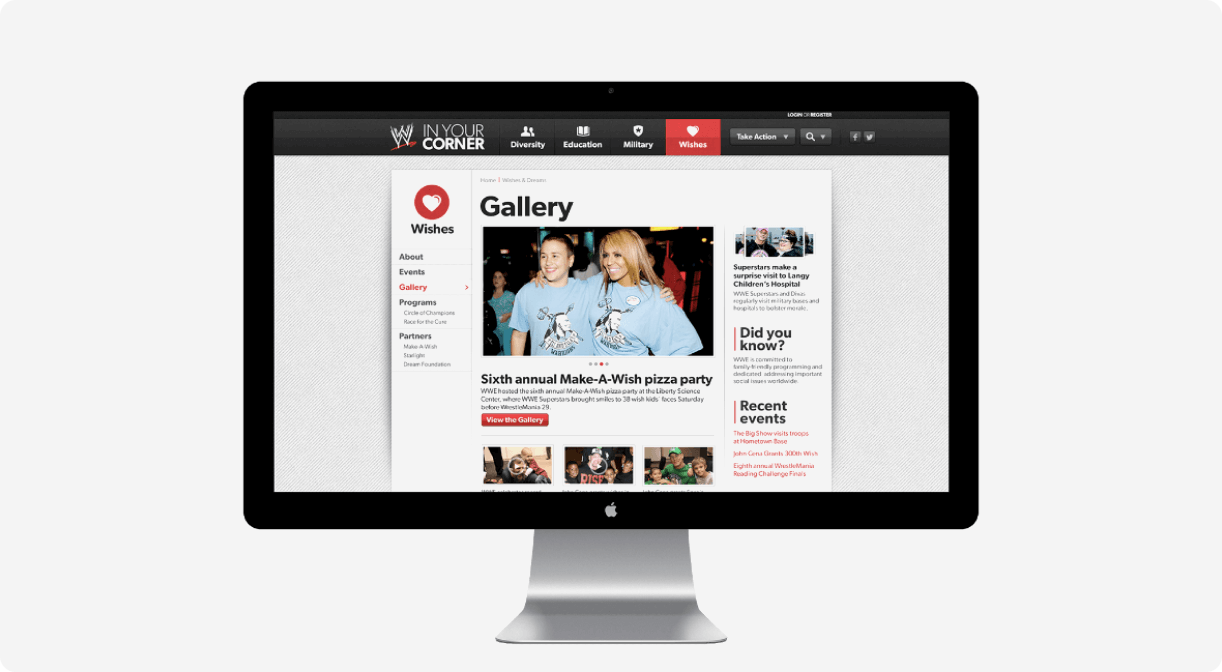 A content management system (CMS) is essential for efficient and collaborative development, management, and updates to your website, digital application, or e-commerce solution. With a reliable CMS in place, you can focus on creating compelling content while leaving the technical infrastructure to us. At DOOR3, we offer custom CMS development services that empower users and administrators to easily manage content, update navigation, modify templates, and create new pages, all without disrupting your site design or relying on software developers.

Our CMS development services are built with flexibility and customization in mind. We understand that your company's digital experiences need to adapt to changes in your industry and meet the evolving needs of your users. Through our feature customization options, we ensure that your custom DOOR3 CMS development services aligns with your unique content structure and seamlessly integrates into your existing technology ecosystem. Our collaborative approach involves our UX and core engineering teams working together to design an exceptional CMS that respects the capabilities and boundaries of your site, integrates with your current technology, and supports your broader marketing initiatives.

DOOR3 goes beyond delivering functional CMS website development services. We prioritize user experience and incorporate agile strategy and innovative thinking into our content solutions. By taking the time to understand how your business operates, we tailor a custom CMS development services plan that not only meets your immediate needs but also sets the foundation for scalable growth. With our UX-informed approach, your CMS will enhance usability, streamline workflows, and empower your team to effectively manage and deliver captivating content to your audience.

Partner with DOOR3 and receive the best CMS development services and unlock the full potential of your content management system. Let us simplify your content management processes and empower your team to create exceptional digital experiences alongside NYC's top CMS development company.
The business benefits of CMS development services
Efficiency and scalability

Streamline content creation, management, and updates.
Focus on delivering engaging and relevant content to your audience.
Ensure your website or application can handle growth and adapt to industry trends.
Future-proof your digital presence with scalable content management system development.

Empowerment for your team

User-friendly CMS interface for non-technical users.
Enable marketing and content teams to make timely updates and modifications.
Reduce dependencies on software developers when you hire CMS development company.
Enhance collaboration and agility within your organization.

Enhanced security

Prioritize security in the process when working with DOOR3's CMS development services.
Implement robust measures to protect your valuable content and sensitive data.
Adhere to industry best practices for user authentication and data encryption.
Safeguard your business's reputation and give peace of mind.

Seamless integration

Integrate with customer relationship management (CRM) systems for streamlined customer data management.
Utilize CMS web development services to connect with analytics tools to gather insights on content performance and user behavior.
Integrate with e-commerce platforms for seamless product management and online transactions.
Connect with marketing automation tools for personalized content delivery and targeted campaigns.

Cost and time savings

Develop custom software solutions for nonprofit organizations and educational institutions.
Enhance donor management, student information systems, and online learning platforms.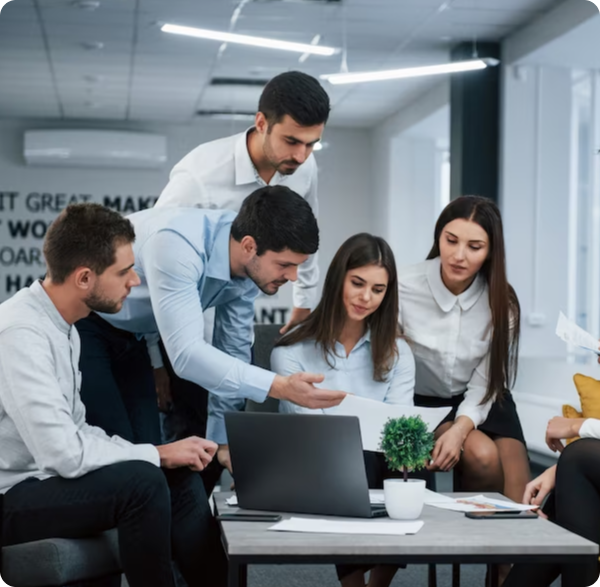 What makes DOOR3 a go-to custom CMS development company
Extensive experience and proven track record

With over 500 success stories under our belt, we have a proven track record of delivering successful CMS development services.
Our extensive experience allows us to navigate complex CMS development challenges and deliver results that exceed expectations.

Expert business analysts

Our team includes highly skilled business analysts with 15+ years of experience in providing CMS development services.
In-depth knowledge of CMS platforms and investment in understanding the unique requirements of different industries for CMS website development services.
Our business analysts work closely with you to analyze your needs, define project goals, and align the CMS solution with your business objectives.

Industry expertise

We have expertise in a wide range of industries, from healthcare and finance to e-commerce and media.
This broad industry knowledge enables us to understand the specific needs and challenges of your business domain when implementing custom cms development services.
We leverage our industry expertise to design and develop CMS solutions that cater to your industry's unique requirements. Working with DOOR3 means working with the best CMS development company.

Collaborative approach and transparency

We believe in a collaborative approach, involving you in the decision-making process and seeking your input at every stage of our CMS development services.
Our transparent communication ensures that you are informed about the progress of the project, milestones, and any potential challenges.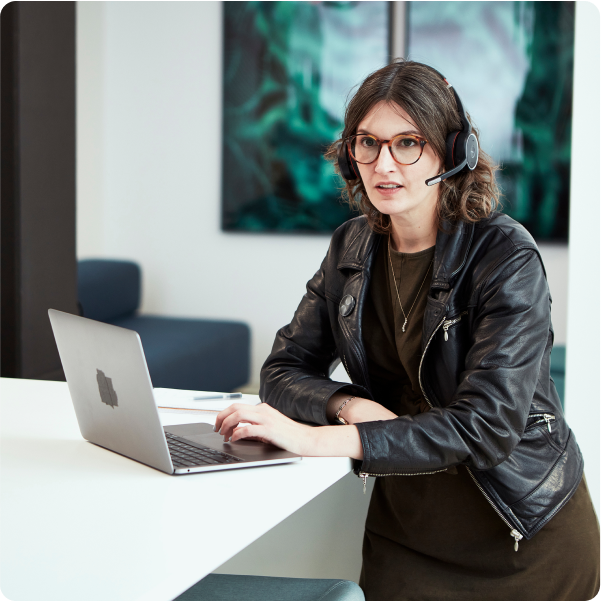 Real-world case studies from a leading CMS development company
At DOOR3, we take pride in delivering tangible results through our CMS development services. Our real-world case studies demonstrate the success stories and positive impact we have had on our clients. These examples showcase how our CMS solutions have helped businesses achieve their goals, streamline operations, and enhance their digital presence.
"Thanks to DOOR3, the client got the seamless web experience they wanted. The team was very transparent and organized, and they took the project to completion perfectly despite external challenges."
Senior Software Engineer,
Retrievr Inc
Our process for custom CMS development services
1

Conceptualization

Technical discovery begins to analyze a company's information architecture and content management workflows.
Defining the needs for our CMS development services and outlining the solution's scope.
Specifying the future CMS users and their roles.

2

Planning

Deciding on a content governance strategy and defining the core CMS features.
Creating a CMS requirements specification and choosing a suitable platform/tech stack.
Planning CMS integrations with enterprise systems.
Creating a CMS development plan and a business case.

3

Design and prototyping

Designing content management workflows and creating personas and user journey maps.
Building CMS prototypes and conducting usability testing of the prototypes.

4

Development and integration

Developing a custom CMS solution from scratch or based on the chosen platform.
Integrating solutions with third-party apps or legacy systems.

5

Testing, data migration, deployment, and support

Creating a testing plan, scenarios, and cases.
Conducting comprehensive CMS testing and fixing any detected defects.
Creating a data migration plan.
Conducting content migration.
Providing user training and conducting user acceptance testing.
Launching the CMS to the production environment.
Custom CMS software development services we offer
Custom CMS development

We specialize in custom CMS development services. From scratch solutions, designed specifically to meet your business requirements.
Our team works closely with you to understand your content management needs, user roles, and desired functionalities.
We leverage our expertise as a custom CMS development company to create solutions that align perfectly with your business goals and workflows.

CMS application development

Our CMS development services specialists are adept at utilizing the latest technologies and industry trends to deliver high-quality CMS applications.
We focus on developing optimized, user-friendly, and customizable CMS applications that enhance your digital marketing efforts.
Our work as a CMS web development services company enables efficient workflow management, allowing you to streamline content creation, publishing, and updates.

CMS integration

We have extensive experience in clients utilizing our CMS development services to integrate existing solutions with a wide range of third-party systems and applications.
Our team ensures seamless integration between your CMS and other enterprise systems such as CRM, e-commerce platforms, marketing automation tools, and more.
We streamline data exchange, enabling a unified and efficient digital ecosystem for your business.

CMS migration and upgrades

If you're looking to migrate your existing CMS to a new platform or upgrade to the latest version, we can assist you.
Our team handles the migration process smoothly, ensuring minimal disruption to your content and data.
We also provide guidance on selecting the right CMS platform for your needs and offer support throughout the migration or upgrade process.

CMS support and maintenance

We offer comprehensive CMS support and maintenance services to ensure the smooth operation of your CMS solution.
Our team provides regular updates, performance monitoring, bug fixes, and security patches to keep your CMS running optimally.
Regardless of which professional CMS development company your team initially worked with, we offer prompt technical assistance and troubleshooting to address any issues that you may be experiencing.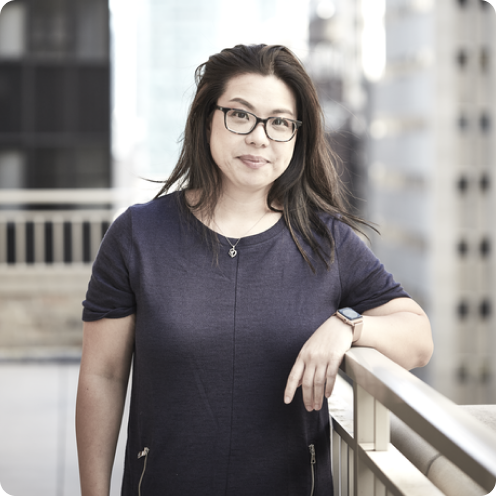 Need more help?
Customized Solutions to Drive Success

Discover the Possibilities with a Free Quote
Unleash the Potential of Your Project

Share Your Requirements with Us
Empowering global industry leaders with exceptional CMS development services
Leveraging leading CMS technologies for custom CMS development services
Drupal development

Unlock the power of Drupal for your custom content management system.

Our expert developers leverage Drupal's flexibility and scalability to create customized CMS solutions.
Seamlessly integrate your CMS with digital applications and support a flexible content architecture.
Benefit from Drupal's extensive module ecosystem for enhanced functionality and customization options.

Kentico development

Take advantage of Kentico's robust .NET-based CMS technology for multichannel e-commerce and online marketing solutions.

Our skilled team builds tailored CMS solutions that align with your specific business requirements.
Leverage Kentico's extensive features for seamless content management, e-commerce capabilities, and collaboration platforms, paired with the best CMS web development company in NYC.

Umbraco development

Experience the flexibility and user-centric approach of Umbraco for your custom CMS.

Our developers create flexible and UX-tailored CMS solutions on this open-source, .NET-based platform.
Empower your team with an intuitive and scalable CMS that optimizes content management workflows.

eZ publish development

Leverage the modern and flexible CMS technology of eZ Publish for your unique needs.

Our expertise with eZ Publish allows us to create diverse CMS solutions, from e-commerce engines to collaboration portals and native apps.
Harness the power of eZ Publish to deliver dynamic and engaging digital experiences for your audience utilizing DOOR3's CMS website development.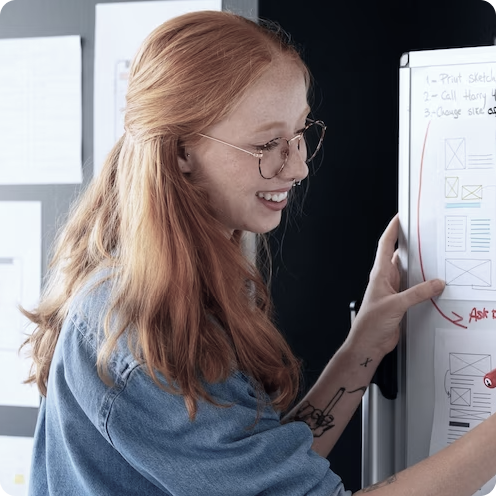 Streamline your workflow with useful CMS integrations
ERP integration

Integrate your CMS with your Enterprise Resource Planning (ERP) system to optimize business operations and data synchronization. Seamlessly manage content and streamline workflows by ensuring a smooth flow of information between your CMS and ERP.

CRM integration

Connect your CMS with your Customer Relationship Management (CRM) software to centralize customer data and deliver personalized content experiences. Real-time data synchronization between your CMS and CRM empowers you to gain valuable insights and run targeted marketing campaigns.

PIM integration

Streamline your product data management by integrating your CMS with Product Information Management (PIM) systems. Achieve consistent and accurate product information across your CMS and PIM for a seamless omnichannel experience.

Ecommerce software integration

Enhance your ecommerce operations by integrating your CMS with ecommerce software platforms. Seamlessly manage your product catalog, process orders, and facilitate online transactions, delivering a seamless user experience.

Marketing automation software integration

Automate and optimize your marketing campaigns by integrating your CMS with marketing automation software. Deliver personalized and targeted content based on user behavior and preferences, maximizing the effectiveness of your marketing efforts.

Social media integration

Leverage the power of social media by integrating your CMS with popular social media platforms. Simplify content sharing, engage with your audience, and run effective social media marketing campaigns directly from your CMS.

Collaboration solutions integration

Boost collaboration and streamline content creation by integrating your CMS with collaboration tools and platforms. Enable real-time collaboration, content approval workflows, and seamless document sharing among team members.

BI solutions integration

Harness the power of data by integrating your CMS with Business Intelligence (BI) solutions. Gain valuable insights from content and user data, enabling data-driven decision-making and optimizing your content strategies.

Web analytics tools integration

Track and analyze user behavior, website traffic, and content performance by integrating your CMS with web analytics tools. Leverage actionable insights to optimize your content, enhance user experience, and drive business growth.

CRO (conversion rate optimization tools) integration

Improve your website's conversion rates and optimize user interactions by integrating your CMS with CRO tools. Implement A/B testing, heatmaps, and user behavior analysis to enhance the effectiveness of your content and improve conversion rates.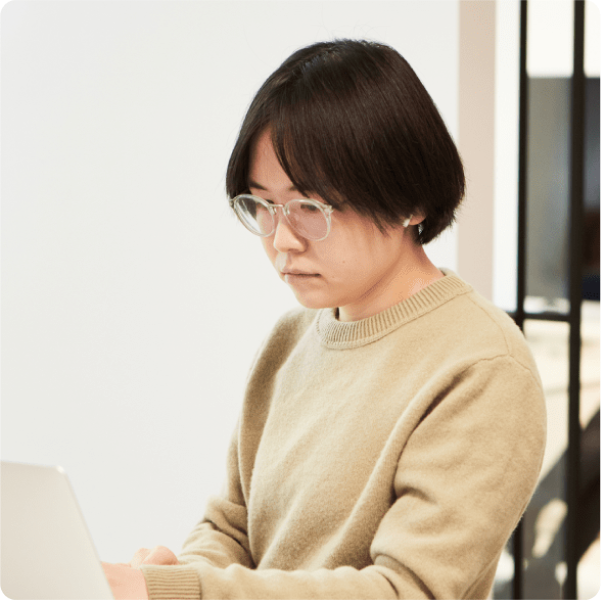 Expert CMS development consultants at your service
At DOOR3, we are proud to introduce our team of specialized consultants for our CMS development services. With their extensive expertise and in-depth knowledge of CMS technologies, they are dedicated to delivering exceptional CMS solutions tailored to your specific business needs. Whether you require custom CMS development, integration, or optimization, our consultants are ready to guide you through every step of the process.
Alex Asianov

Founder & President

Stefan Berreth

Director of Principal Consulting
Quick facts about DOOR3
Get to know DOOR3, your trusted partner for CMS development services and digital solutions. Here are some fast facts about us:
+

+

+

driven and talented professionals
Your questions answered
What are CMS development services?
CMS development services involve the creation and customization of Content Management Systems (CMS) that enable businesses to efficiently manage and update their website content. It includes features such as content creation, storage, organization, publishing, and integrations with other systems.
Why should I invest in CMS development services?
CMS development services offer several benefits, including streamlined content management, improved website functionality, scalability, and better user experiences. By investing in a customized CMS, you can have a tailored solution that meets your specific business needs and enhances your digital presence.
What should I look for in a CMS development company?
When choosing a CMS development company, consider factors such as their experience in CMS development, expertise in relevant technologies, industry knowledge, portfolio of successful projects, client reviews and testimonials, and their ability to understand your business requirements and deliver customized solutions.
How long does it take to develop a CMS?
The timeline for CMS development varies depending on the complexity and scope of the project. It can range from a few months for a minimum viable product (MVP) to several months for more extensive CMS solutions. The duration also depends on factors like customization requirements, integrations, and testing.
What ongoing support can I expect from a CMS development company?
A reliable CMS development company should provide ongoing support and maintenance services for your CMS. This includes addressing any technical issues, implementing updates and security patches, offering assistance when needed, and providing guidance for CMS enhancements or upgrades.
How can a CMS development company help with SEO?
A CMS development company can incorporate SEO-friendly features into your CMS, such as customizable URLs, meta tags, XML sitemaps, and integration with SEO tools. This ensures your website is optimized for search engines, helping to improve your organic search rankings and drive more traffic to your site.
Can a CMS development company migrate content from my existing CMS?
Yes, CMS development companies can assist with content migration from your existing CMS to the new CMS. They can analyze your content structure, assess data compatibility, and perform the necessary steps to transfer content while ensuring data integrity and minimizing downtime.
How can I get started with CMS development services?
To get started with CMS development services, reach out to a reputable CMS development company like ours. Contact us to discuss your requirements, goals, and timeline. Our team will guide you through the process, provide expert advice, and deliver a customized CMS solution tailored to your business needs.