Empower your business with DOOR3: A POS software development company for growth and success.
Welcome to DOOR3, where innovation meets excellence in POS software development. As a POS software development company, we specialize in crafting tailored solutions that revolutionize the way businesses manage transactions, streamline operations, and elevate customer experiences. Our commitment to driving growth and success has positioned us as a trusted partner for businesses across various industries. In today's dynamic market landscape, a one-size-fits-all approach simply won't suffice. That's why we take pride in our custom POS software development solutions that are as unique as your business. Our team of experts collaborates closely with you to understand your specific needs, challenges, and aspirations. We then translate these insights into a cutting-edge POS software solution that aligns seamlessly with your operations, boosting efficiency and propelling you towards your goals.

With a focus on innovation, our POS software development company not only caters to your current requirements but also evolves alongside your business. Whether you're a retail store seeking to enhance customer interactions or a restaurant aiming to optimize order management, we're here to transform your vision into reality. Our solutions are designed to adapt, scale, and empower, ensuring that you stay ahead in an ever-evolving market.

At DOOR3, we don't just build software – we build partnerships. Our commitment to your success extends beyond the development phase. We provide ongoing support, updates, and insights to ensure that your POS development software continues to drive value and deliver exceptional experiences.

Experience the difference that a growth-driven POS software development company can make for your business. Join hands with us at DOOR3 and embark on a journey of transformation, innovation, and unlimited possibilities. Let's shape the future of your business, one transaction at a time.
Unlocking business potential: Why your business needs tailored POS software development services
Streamlined operations

Say goodbye to manual processes and paperwork. A robust POS software development solution automates tasks like inventory management, sales tracking, and order processing, allowing your team to focus on what matters most – delivering exceptional products and services.

Enhanced customer experiences

A tailored POS solution enables you to offer personalized experiences that resonate with your customers. From loyalty programs to targeted promotions, you can create connections that drive repeat business and brand loyalty.

Real-time insights

Make strategic decisions with real-time data. Monitor sales trends, track inventory levels, and identify peak performance periods, empowering you to optimize your strategies and maximize profits.

Seamless integrations

An experienced POS software development company can integrate software seamlessly with other business tools, such as accounting software, e-commerce platforms, and CRM systems. This ensures a cohesive ecosystem that simplifies processes and minimizes data discrepancies.

Adaptability and growth

As your business evolves, so should your POS system. Custom POS software development can be tailored to accommodate new products, services, and business models, ensuring scalability without disruptions.

Data security

Protect sensitive customer and business data with advanced security features. POS software helps you adhere to industry regulations and safeguards against potential breaches.

Efficiency boost

Speed up transactions and reduce waiting times, improving customer satisfaction and allowing your team to serve more customers in less time.

Centralized management

Whether you have a single location or a chain of stores, a centralized POS system allows you to manage all aspects of your business from a single dashboard, enhancing control and oversight.

ROI and cost savings

While investing in a tailored POS software solution may seem like an upfront cost, the long-term benefits in terms of time saved, improved accuracy, and increased sales can lead to substantial returns on investment.

Competitive edge

In a competitive market, staying ahead requires innovation. A customized POS software solution not only optimizes your operations but also sets you apart from competitors by offering a unique and exceptional customer experience.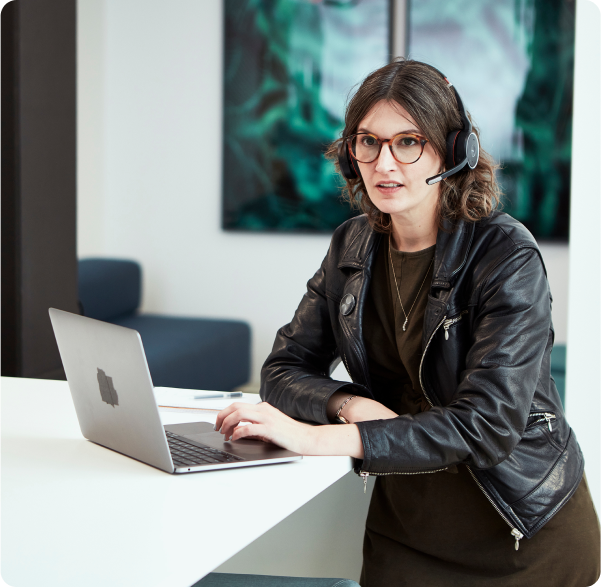 Why choose DOOR3 as your POS software development company 
Expertise that matters

With years of experience in developing cutting-edge software solutions, our team at DOOR3 possesses the technical prowess and industry insights to craft a POS software tailored precisely to your business needs.

Customization at its core

We understand that your business is unique, and your POS software should reflect that. At DOOR3, we specialize in creating bespoke solutions that align seamlessly with your operations, delivering a tailored experience that sets you apart from the competition.

Proven track record

Our previous work is a testament to our success. From retail giants to boutique cafes, our work as a POS software development company has empowered businesses across diverse industries to streamline operations, enhance customer experiences, and drive growth.

Collaborative approach

At DOOR3, we believe in partnership. We collaborate closely with you to understand your business goals and challenges. Your insights fuel our creative process, ensuring that the end result not only meets but exceeds your expectations.

Future-ready solutions

In a rapidly evolving tech landscape, working with a POS software development company that's future focused is imperative. Our solutions are designed with scalability in mind, empowering your business to adapt and thrive as your needs evolve.

User-centric design

We prioritize your end-users' experiences. Our user-centric design approach ensures that your POS software is not only functional but also intuitive, leading to seamless interactions and delighted customers.

Robust support and maintenance

Our commitment as your POS software development company doesn't end with the development phase. We provide comprehensive support, updates, and maintenance to ensure your POS software remains optimized, secure, and aligned with your goals.

Security at every layer

Data security is non-negotiable. With DOOR3, you can trust that your sensitive business and customer data will be safeguarded with state-of-the-art security measures.

Holistic integration

The solutions we develop as a POS software development company aren't isolated islands. They seamlessly integrate with your existing systems, whether it's your e-commerce platform, accounting software, or CRM, creating a unified ecosystem for smooth operations.

Results that matter

At DOOR3, we measure our success by your success. We're driven by the tangible impact our solutions bring to your business – improved efficiency, enhanced customer loyalty, and increased profits.
Recent POS software development triumphs: elevating businesses through innovation
At DOOR3, we take pride in sharing our recent successes as a POS software development company. Our commitment to excellence shines through in all our projects. Here's a glimpse into how we've transformed businesses like yours with our tailored POS solutions:
"The apps performed exactly as planned and they looked exactly as designed. It really was a great partnership and we're willing to work with them again."
Former VP of App Development,
FreshDirect
The 5 phases of DOOR3's POS software development
1

Discovery and analysis: understanding your vision

The journey begins with a deep dive into your business's goals, challenges, and aspirations. We work closely with you to analyze your needs, allowing us to craft a POS solution that's tailor-made for your success.

2

Strategic planning: blueprint for innovation

With insights in hand, we develop a strategic plan that outlines the features, functionalities, and technologies that will drive your POS software development. This blueprint ensures that every aspect of your solution aligns seamlessly with your business strategy.

3

Creative design: shaping user-centric experiences

Our design experts conceptualize an interface that prioritizes user experience. From intuitive workflows to visually engaging elements, we craft a design that not only looks exceptional but also ensures effortless interactions for your staff and customers.

4

Development excellence: bringing ideas to life

Our development team puts innovation into action. With cutting-edge technologies and meticulous coding, we build a robust and scalable POS software solution that brings your vision to life.

5

Testing and deployment: quality and precision

Before your POS software goes live, we rigorously test every feature and functionality to ensure seamless performance. Once everything is perfected, we deploy your solution, providing support and training to ensure a smooth transition for your team.
A POS software development company with solutions as unique as your business
Cloud-based POS solutions

If you're experiencing a decline in user engagement, a UX audit agency can identify the source of the decline, and conduct a usability audit to provide recommendations on best approaches to increase your user engagement.

Mobile POS systems

For small businesses that thrive on mobility, our mobile POS system is a game-changer. Transform your smartphone or tablet into a powerful business tool. Manage transactions, track sales, and stay connected with your customers while you're on the move.

On-premise POS systems

Trust the reliability of traditional on-premise POS systems. With data stored on a local database, you enjoy security and accessibility through your computer. It's a robust choice for businesses seeking a balance between modern functionality and steadfast dependability.

Terminal POS solutions

Elevate your retail experience with our terminal POS systems. These all-inclusive POS development software combine hardware and software capabilities, providing you with tools for inventory management, CRM, and advanced analytics. Perfectly suited for sizable retail markets such as department stores and grocery chains.

Food service POS expertise

Enhance your food service business with our custom POS systems designed for venues of all sizes. From order management to seamless payments, our solutions address your front and back-of-house needs. Streamline operations and create memorable dining experiences for your patrons.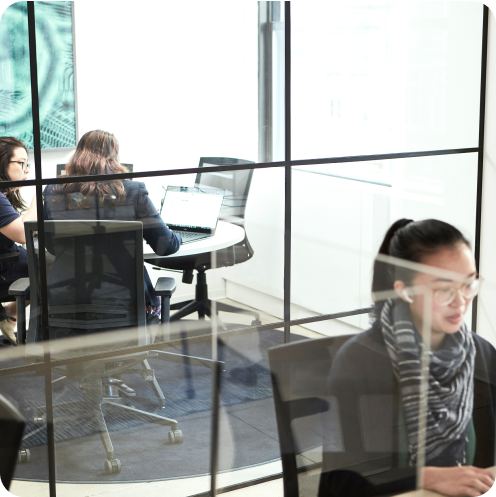 Need more help?
Customized Solutions to Drive Success

Discover the Possibilities with a Free Quote
Unleash the Potential of Your Project

Share Your Requirements with Us
Collaborations that inspire: a glimpse into our dynamic client relationships
Crafting customized POS solutions: tailored to your business needs
Billing, order processing & payment

Effortlessly generate invoices and receive payments through various channels – cash, cards, contactless methods, and even web and mobile apps. We ensure a seamless payment process, with funds securely deposited into your business account, enhancing your customers' checkout experience.

Sales reporting & analytics

Empower your decision-making with comprehensive sales reporting and analytics. Our POS software provides valuable insights into your best-selling products, trends, and high-value items. Strategize effectively, optimize marketing spend, and drive your business forward based on data-driven intelligence.

Data management

Our solutions as a modern POS software development company consolidate data from multiple outlets and franchisees, enabling quick trend identification. Leverage this consolidated information to make informed decisions. Enrich sales data with metadata, such as local events and weather conditions, for deeper insights.

Inventory and stock management

Efficiently manage inventory with real-time data. Our POS systems keep a close watch on stock levels, reducing inefficiencies and wastage. Restaurants gain visibility into food cost versus planned cost, promptly identifying issues for resolution.

Customer management & CRM

Delve into customer insights with our built-in CRM POS system. Understand purchase history, identify high-profit customers, and enhance client relationships. By segmenting customers, you can execute targeted, efficient marketing campaigns, improving customer loyalty.

Returns management

Facilitate hassle-free returns and refunds across different channels and locations. Our POS returns management system captures detailed transaction information, streamlining the process for both customers and staff.

Employee management

Extend your POS capabilities to employee management. Optimize labor costs by tracking staffing levels, hours worked, and sales performance. Identify top performers and areas for improvement, boosting productivity and customer service.

Customer loyalty software

Enhance customer engagement with tailored loyalty programs. Define rules, reward levels, and gamification strategies. Our integrated loyalty system lets customers track their points, creating an engaging and rewarding shopping experience.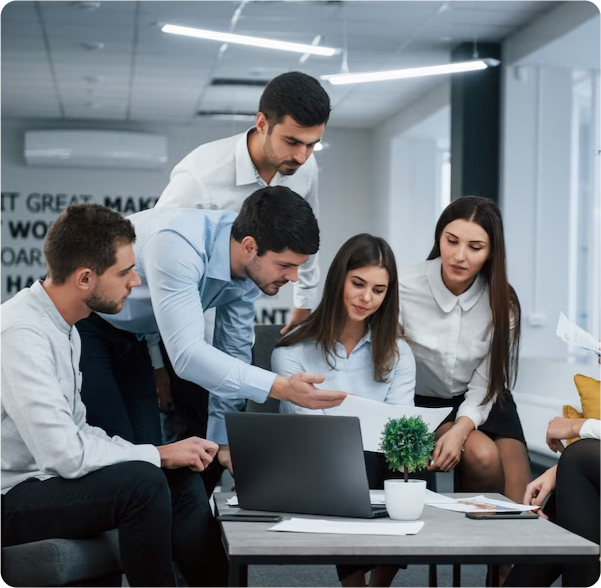 Seamless POS integration: unleashing the full potential
CRM

Integrating POS software with popular CRM platforms such as Salesforce allows you to simplify your customer management processes. The input of customer details into the CRM is automatically done during the transaction. Purchase history and preferences are automatically added to the database, allowing for personalized marketing and discounts.

AI & predictive analytics

POS systems collect a wealth of customer data. This information can be used to predict future behavior and new trends, segmented by locality and demographics. The data can also be used to prevent fraud, and warn of suspicious activity. 

Accounting

You can easily integrate your existing platform with our POS software solution. Doing so allows simplified operations, and produces more detailed, up-to-date management reports. Track the most data you're interested in like sales totals, sales tax, cash drawer activity and more. 

API

For a POS system to allow for smoother payment processes, it must integrate seamlessly with popular third-party API's. Supported payment gateways include PayPal, Apple Pay, SecurePay, Amazon Pay and more. These options support the customer transaction life cycle, including authorization, sales, and refund. 

Inventory management

By integrating your inventory management software with the point of sale solution, you streamline the process of controlling and maintaining stock levels. The system sends a notification when inventory drops too low. It can even complete purchase orders automatically and track the delivery until it arrives in the warehouse.

Electronic point of sale system

EPOS software solutions are central to every restaurant, retail or hospitality business. These systems allow customers to make payments for goods and services and are made up of a mix of software, peripherals, and hardware such as cash drawers, chip and pin devices, displays, keyboards, and printers.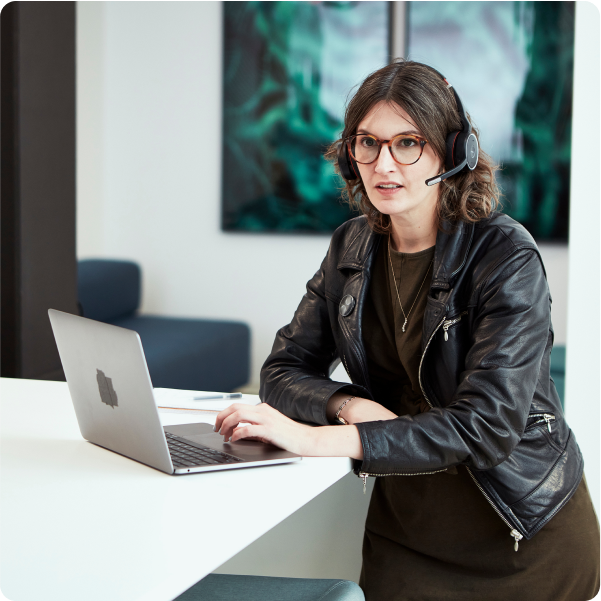 Navigating challenges & crafting solutions with an experienced POS software development company
Streamlining operations

If you're struggling with manual processes, disjointed workflows, or inefficiencies in your operations, solutions as a POS software development company can automate tasks, streamline workflows, and optimize processes. We'll help you achieve greater efficiency and reduce the risk of errors.

Enhancing customer experiences

For businesses aiming to elevate customer interactions, our POS systems can integrate customer data, purchase history, and preferences. This enables personalized marketing efforts, loyalty programs, and a seamless checkout experience, all of which contribute to enhanced customer satisfaction.

Inventory management woes

Managing inventory across multiple locations can be a challenge. Our POS solutions offer real-time inventory tracking, low-stock alerts, and automated purchase order generation, ensuring that you always have the right products in stock and minimizing wastage. 

Integration challenges

If you're struggling with disconnected systems and data silos, our expertise in POS integration can help. We can seamlessly integrate your POS system with other essential tools like CRM platforms, accounting software, and e-commerce platforms, creating a cohesive and efficient ecosystem.

Data-driven decision-making

Do you find it difficult to access and interpret your sales data for informed decision-making? Our POS solutions offer comprehensive sales reporting and analytics capabilities, providing insights into your best-selling items, customer behaviors, and trends that can shape your business strategy.

Scalability and growth

If your current POS system is limiting your business's growth, our solutions are designed to scale with your needs. Whether you're opening new locations or expanding your offerings, our POS software can adapt to your changing requirements.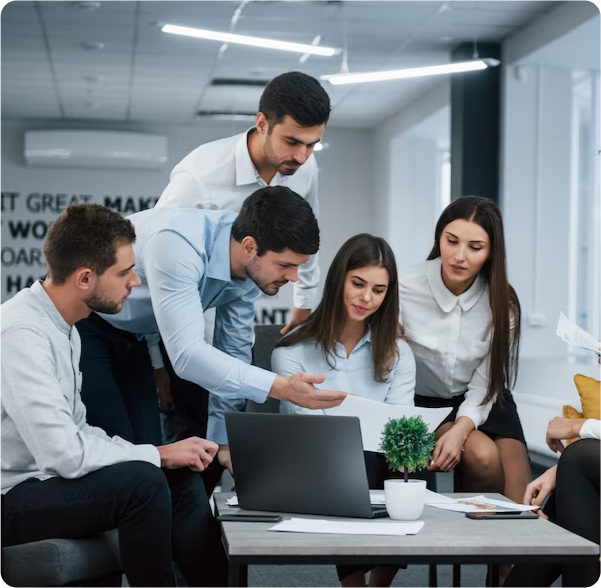 Introducing our team of POS software development experts
At DOOR3, we take pride in the exceptional team that makes up our POS software development company. These team members bring a wealth of experience and innovation to the table. Meet the minds behind the transformative solutions we offer:
Michael Montecuollo

Director of Principal Consulting

Amy Lo

Principal Consultant

Laena Ilk

Director of Solution Architecture

Bart Michalak

Business Analysis Practice Lead
Quick facts about DOOR3
Key insights into our POS software development company experience
+

+

+

driven and talented professionals
Your questions answered
What is a POS software development company?
A POS software development company specializes in creating customized Point of Sale (POS) solutions for businesses. These solutions streamline operations, manage transactions, and enhance customer experiences through tailored software development.
What does custom POS software development involve?
Custom POS software development involves creating a POS system that aligns precisely with your business needs. It encompasses designing unique features, integrations, and functionalities to optimize your operations.
How can working with a POS software development company benefit my business?
Working with a POS software development company can enhance efficiency, streamline sales processes, offer data-driven insights, improve customer experiences, and integrate seamlessly with your existing systems.
What are POS software development services?
POS software development services encompass a range of offerings, including custom solution creation, integration with existing systems, user experience design, analytics implementation, and ongoing support for your POS software.
How can I ensure the security of my POS software?
A reliable POS software development company will prioritize security by implementing encryption, data protection measures, and secure authentication protocols to safeguard sensitive business and customer information.
Can you integrate my existing systems with the POS software?
Yes, our capabilities as a POS software development company include seamless integration with your existing systems, such as accounting software, CRM platforms, and e-commerce platforms, ensuring a cohesive business ecosystem.
What sets your POS software development company apart?
Our expertise as a POS software development company lies in crafting tailor-made POS solutions that address your unique business challenges. We offer user-centric design, data-driven insights, integration capabilities, and a commitment to delivering exceptional customer experiences.
How long does POS software development take?
The duration of POS software development depends on the complexity of your requirements, and this will vary depending on the POS software development company you partner with. We work closely with you to outline timelines during the initial consultation phase.
What is the average POS software development cost?
It's difficult to determine an average POS software development cost. POS software development price varies based on factors such as the complexity of features, integrations, and customization required. Contact us for a personalized quote based on your business's objectives.
How do I get started with your POS software development company?
Getting started is easy! Reach out to us through our contact page and our experts will guide you through the process, understand your needs, and provide tailored solutions for your business.
Transform your operations with a highly ranked POS software development company