Choosing the right Intranet Solutions for your business
Whether a company has brand new intranet solutions or they've got one that's ten years old, there are a few common problems that we see when working with our clients.
Intranet Solution 1: Make it Mobile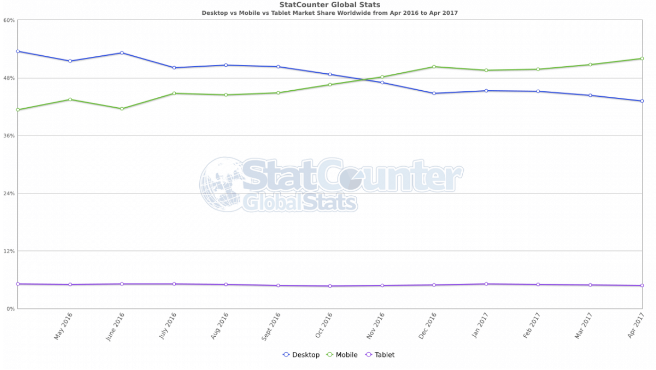 According to StatCounter, mobile overtook desktop usage worldwide in October of 2016. Mobile usage continues to rise, and employees expect to be able to use their phones to access information. If your intranet is several years old, mobile probably wasn't a priority when it was built. For clients who are not ready to build new intranet solutions, we're often asked to create mobile and responsive templates to update their existing systems.
However, mobile may not be your only issue. What we've learned while working with over 45 companies, is that most will wait 7-10 years before they consider replacing their intranet. Intranets need regular maintenance and upgrades to keep them useable and useful over that many years. While we know that building a new intranet is a substantial investment in both time and money; we also know that when presented with a slow, buggy interface, employees will avoid using it.
Be sure to have a regular maintenance plan for your existing intranet and budget resources for a replacement when advances in technology make it necessary.
Intranet Solution 2: Put Someone's Name On It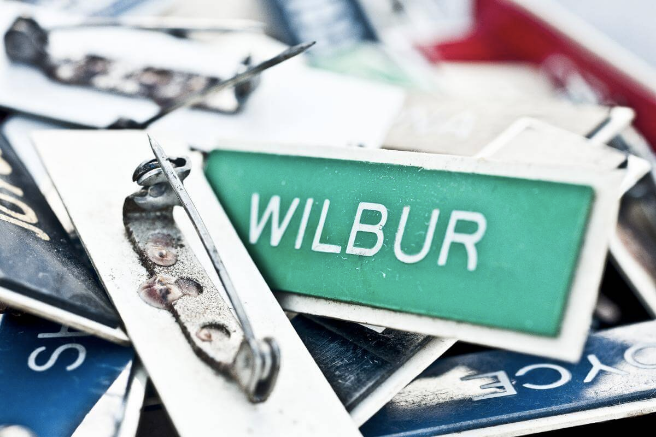 There is a saying in journalism, "Names make news." The same is true for intranets. Someone has to own the intranet (or a piece of it) personally for optimal success.
Imagine an employee wading through old documents on the company intranet, looking for the vacation policy. They click through a couple of outdated documents before giving up and emailing HR. This sets the expectation that the intranet is a waste of their time.
Buy-in doesn't start on the consumption side but on the production side. What that means is, someone in the organization needs to be responsible for creating content for the intranet, managing that content and curating it. We've found that it's almost more important to delete old content than to create new content. Only 34% of employees in the U.S. report being engaged at their workplace (as reported by Gallup Daily), your company intranet is one touch point that can improve this metric when it's used well.
In larger organizations, there may be a dedicated employee (or several) responsible for the content on the intranet. In smaller companies, it's still important to have a person overseeing it even if that's just for a few hours per month.
Intranet Solution 3: Training: The Most Important Part of Deployment
You can encourage employees to use the intranet, but you can't force them to. When you're planning to launch a new intranet (or upgrade an existing one), you spend a lot of time designing it, planning the layout and the structure, and then you invest a lot of time coding it and making it work, testing it and getting it ready for launch. The big mistake that some people make is that they think they can announce the new intranet to all the employees and that they will just start using it. There also needs to be a plan in place to onboard users and to show them the value of using it, which will ultimately help with getting buy-in. Nielsen Norman Group recommends identifying the employees who were most interested and engaged during the design phase of your intranet. These users can be advocates who encourage and help train colleagues to use the new site.
People who have been involved in the creation of the intranet solutions may forget that new users need training to use it effectively. The bulk of users will be read-only and may not require a lot of technical training, but some should be trained in content administration. They need to know not only how to add content, edit it, and remove it, but they also need to know when and why to do those things and what their responsibilities are. Users who are comfortable with the intranet and how it works will be more likely to use it.
This doesn't stop at launch, don't forget that new employees will need to be trained to use the intranet as well. Make intranet training part of the new employee onboarding process which will help new hires learn about the organization as well as set the expectation that the intranet is a relevant part of the company culture.
Do You Have Some Different Intranet Solutions?
These are just three of the intranet problems that we see clients struggling with. If you have any other intranet issues or solutions that we haven't addressed here, let us know. We'd be happy to help. Also if you wish to know about Intranet design best practices to create an engaging digital workplace, click here. Contact us here.