Prepare For These Emerging eCommerce Trends
With the end of summer comes the holiday buying season - the busiest and most profitable time of the year for eCommerce businesses. It's important for companies across verticals to become aware of these emerging eCommerce trends as 2014 comes to a close.
User experience is key
89% of consumers began doing business with a competitor following a poor customer experience with their original brand. If your registration and checkout process is clunky and frustrating, don't be surprised if consumers are beginning to look elsewhere for a better and smoother user experience.
Personalized shopping experiences are preferred
According to a recent study, 73% of consumers prefer to do business with brands that use personal information to make their shopping experiences more relevant. By tracking users' behaviors, companies can provide personalized recommendations of products, services and related offers, resulting in increase of engagement with a likelihood of making a purchase.
Mobile is no longer an option
With over 50% of eCommerce traffic and 32% of purchases coming from mobile devices, it's clear that mobile payments and their accompanying marketplaces have started to explode. If your business isn't optimized and mobile friendly, you risk losing a big pool of potential business.
Social media can spread the word faster
Social media channels are eager to support eCommerce Businesses. For example, Facebook has plans to enable purchase transactions by which its users will soon be able to shop right from facebook's mobile app. SnapChat is already driving sales to eCommerce Businesses with its feature 'stories'. Twitter's 'Buy Button' allows in-app shopping allowing users to purchase goods and make donations with just a few clicks. In addition, thanks to social referrals, 91% of eCommerce retailers saw a lift in their SEO rank. What does this tell us? Social media has a big influence on eCommerce and is a great way to increase revenue.
Same day delivery
Everyone wants a fast and easy experience. People shop online for convenience, and providing a same day delivery creates a more in-store experience. eCommerce giants like Amazon and eBay have already started to provide same day delivery. It is estimated that roughly $100 million worth of merchandise will be delivered via same-day fulfillment this year in 20 US cities.
The future looks bright
Recently eMarketer predicted that worldwide B2C eCommerce sales will increase by 20.1% this year, reaching a grand total of $1.5 trillion, there is no doubt that the eCommerce industry is only going to get bigger. Be sure of differentiating from your competition by simply following these trends.
We want to hear from you! What eCommerce trends are you using to drive revenue?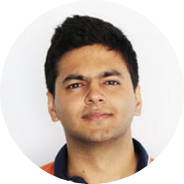 Need more help?
Talk to a UX expert
Discover the Power of Seamless Interactions
Use our price calculator
Let us help you enhance your user experience
Request a free project quote
Request a free project quote