Should Tablet Advertising's Higher ROI Impact App Development Strategy?
03.14.2013
Mobile ad agency Mojiva recently started a 'tablet only' ad market, unleashing the potential for advertisers to tailor campaigns to higher-end consumers and customize campaign technology to maximize the advanced features available on newer tablets, but not on most mobile phones. With tablets bringing real ad money to app developers, it's worth questioning whether a viable digital strategy exists to develop apps only for high-end tablet consumers.
SocialTimes.com recently wrote an article exploring the growing separation between mobile phone ads and mobile tablet ads, and the possible implications for mobile app developers. The article asks, "Ads on an iPad in Los Angeles on a Tuesday morning are more valuable than ads on a random smart phone at night in Indonesia. Should this guide your app development strategy?"
While attempting an answer to the question, SocialTimes.com reveals several intersting points such as that, "Tablets are changing the market in other ways than just revenue. Premium mobile publishers like media companies normally do not allow ad networks within their apps. Mojiva says premium publishers are now letting their inventory be sold as part of Mojiva's tablets-only ad network. Apparently this period of high prices being paid to reach tablet users is too good an opportunity for media companies to miss."
The opportunities for increased ad revenue and advanced segmentation do present compelling options for app developers - namely, the ability to focus on creating the highest-performing possible applications. SocialTimes points out, "Marketers can show cutting-edge advertisements on newer mobile devices like: 1) video interstitials and 2) "Click to Enlarge" banners." Both of these capabilities have been recently highlighted as the most profitable form of app monetization and could easily create a better user experience when interacting with mobile advertisements.
SocialTime's article doesn't necessarily provide an answer to the question, but it is a valuable question that app developers should ponder over the coming months. The article concludes, "So should tablets change your app development strategy? You could build apps that only work on tablets and other high-end mobile devices. The high ad rates and premium sponsorship deals those devices attract might make it worth your effort."
Do you think that segmenting an audience by their use of high-end tablet and mobile technology could create a better return on investment for your app development strategy? If not, do you see the trend as eventually heading that way?
Contact us today to know more on this topic!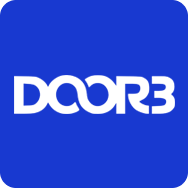 Need more help?
Talk to a UX expert
Discover the Power of Seamless Interactions
Use our price calculator
Let us help you enhance your user experience