The Growing Necessity of App Marketing
When apps first came out, developers could afford to have a 'Field of Dreams' attitude - build a high-quality app and the audience will come. That is no longer the case, according to an article written by John Moore of Business2Community.com that sheds light on the growing necessity of app marketing.
Moore writes that, "Apple's App Store and Google Play each topped the 700,000 application mark last year. An app maker won't be competing with all of them, but each app, regardless of genre, may well face hundreds if not thousands of rivals. Climbing to the top of that pile using app marketing — a task marketers call 'gaining traction' — is far from easy."
One of the most important aspects of app marketing is being able to precisely convey what your app is designed to do. Additionally, mobile app developers should think about the audience and how to reach potential customers from the very beginning. Suggested techniques include a mixture of "website marketing, search engine optimization and social media outreach." Custom web applications should be sure to emphasize the novelty or specificity of their features.
Moore also suggests developing personal contacts with employees at the app stores. "Learning an online store's hot buttons and aligning with them can also boost developer's prospects of app marketing. This tactic depends on the ability to develop contacts at the app stores, which requires some degree of persistence and luck." Upon making contact, Moore advises trying to pitch your product as matching that distribution portal's own strategic objectives.
Finally, Moore advises looking to hardware manufacturers as potential marketing partners. This strategy is particularly valuable for apps that highlight the hardware's potential because manufacturers are always looking for apps that make their technology shine. A key component to being successful with this approach is clearly defining which aspects of a hardware your app showcases.
If the app market continues growing at its projected rapid pace, marketing's importance will surely grow along with it. What are some marketing strategies that you have seen help successfully promote an app? Contact us today!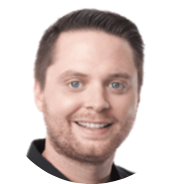 Need more help?
Talk to a UX expert
Discover the Power of Seamless Interactions
Use our price calculator
Let us help you enhance your user experience
Request a free project quote
Request a free project quote