The Importance of App Store Optimization
07.23.2013
One of the most effective, yet also most overlooked, marketing strategies for mobile app developers is called app store optimization.
"If you're not using ASO to increase your app's search ranking, you're missing out on the largest discovery channel available to your app," writes Robi Ganguly in a recent article for KissMetrics.com. Ganguly points to Forrester Report findings that, "63% of apps are discovered through app store searches." Meaning, that for the average app, search actually makes up the vast majority of installs.
With app store search playing such a prominent role in determining an app's success, it is shocking how few web and mobile app developers choose to put resources in app store search optimization. Ganguly's article describes the areas that can impact app store searches.
App Store Optimization Best Practices
The main factors affecting app store optimization are an app's:
Title,

Keyword usage,

Number of downloads, and

Ratings/reviews
On title and keyword optimization, it is important to find words that your targeted audience actually uses to conduct searches. "The keyword placed in the title should be the one with the heaviest search traffic," writes Ganguly, "Spend time researching which keyword that is, because changing your title often to include different keywords can be detrimental."
Including a keyword in the title of an app is no way to guarantee success, but apps with keywords in the title tend to rank 10.3% higher than apps without keywords in the title.
The two remaining factors, number of downloads and ratings/reviews are out of a developer's hands, but still important to how an app ranks in app store search results. Developers should remember to focus on providing a high quality experience that will leave users satisfied, and result in positive ratings.
Spending time promoting the app and working on a nice cover photo and clear app store description can help increase downloads as well.
App stores are increasingly crowded and confusing spaces. Spending a little time focusing on app store optimization, or ASO, is a good way to make sure that your app can be found not only by everyone who is looking for it, but by everyone who ought to be looking for it.
At DOOR3, we combine deep industry insight and mobile technology leadership to help companies build and scale mobile app solutions—across multiple platforms. Contact us today!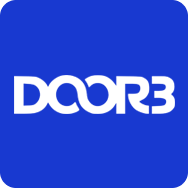 Need more help?
Talk to a UX expert
Discover the Power of Seamless Interactions
Use our price calculator
Let us help you enhance your user experience