Three ways an outsourced programming team in NYC can solve your Digital problems
09.07.2018
There are three categories of Digital challenges. When companies reach out for technology help, it is usually because they experience one (or more) of the following Digital issues:
Lack of some or all of the expertise and required to build quality software

Desire to focus on core business competencies, not software design and development

Insufficient personnel capacity to build the needed software
Any of the above challenges - if left unaddressed - can cause project delay or failure, morale issues on your overtaxed internal team, and competitive disadvantage or distraction from the company's main business operation, and eventually revenue or profitability shortfalls.
Let's take a look at how combinations of these factors are addressed.
Dedicated Programming Team – Ongoing custom software development and product roadmap management, handled for you
When DOOR3 takes on the role of a dedicated team, we assume the project leadership role and we partner with the client on a strategic level to continually refine the feature roadmap as the software matures from initial concept through the first release and beyond. We become an extension of our client's team, receiving business strategy steering from the client and - in turn - regularly enriching that strategy with the latest Digital trends and opportunity insights that help refine the product roadmap.
Operationally, we handle the entire software development lifecycle, from requirements to user experience (UX) design to development and testing. Along the way, we check in with designated client stakeholders in structured ways that conserve their valuable time and allow them to focus on their core business.
There can be any number of scenarios where this kind of arrangement makes sense. For example:
The client may contemplating a new digital product that is expected to evolve over time.

A pre-existing product may need to be matured or transitioned to a newer technology foundation or management methodology (like Agile).

The project needs to deliver iterative software releases in an agile way but the client's internal team may not possess the skill set or the sheer capacity to manage rapid changes in requirements and priorities.

The project is being transitioned from internal or contract teams and the client needs a mature partner who is experienced in performing such sensitive transitions and then taking good care of the software from that point on.
In many situations, having a dedicated team from DOOR3 take over and revitalize a project can help make a huge difference in velocity, direction, and modernization.
A good example of this is FreshDirect. We owned the mobile and tablet app roadmap for the award-winning FreshDirect shopping app for over seven years, keeping the app fresh (no pun intended) by continuously identifying and integrating the latest relevant mobile capabilities and features.
Staff Augmentation – Extra help to speed programming project delivery
For clients who need to rapidly ramp up a project team to meet time-sensitive Digital initiatives, calling on DOOR3 to augment staff creates a good fit in situations where tight project deadlines, existing team capacity or existing skill sets are not available at the client.
In these scenarios, DOOR3 works with the client to very clearly and cleanly divide the workflow and create mechanisms for the joint team to get together and move the project forward – whether that means our staff joins the client's team in their scrum process, or we bring our own scrum process and roll the client team into that.
In addition to the all-important trust factor, there are several key benefits to the client when hiring DOOR3 in a staff augmentation capacity:
We bring a level of expertise that goes beyond that which the typical staffing organization can deliver.

We don't just supply you with technical knowledge; we supply you with proven expertise in the business platform software you are working in.

You get DOOR3 veterans who act as anchors for the team, helping mesh the group together. We don't just hire folks off the street to give you 10 warm bodies.

Knowing there are DOOR3 team members among the augmented staff provides a degree of assurance and quality that you won't find with other digital staffing firms.
Helping to fill our clients' very specific skill gaps is a role we excel at playing. However, it's the value of our expertise beyond staffing which makes DOOR3 an outstanding staff augmentation choice.
Project Delivery – Fire-and-forget solution for key Digital challenges
When a client hires DOOR3 for project work, there's usually a very specific product goal already in place that needs to be delivered within a finite timeframe.
Clients with this need usually have a clear-cut product feature set and they're looking for a partner who can come in, figure it all out and get it done. That's DOOR3. In all cases, no matter what the delivery model is, DOOR3 is able to leverage the right set of skills and services to make sure that the best possible product is built, inclusive of digital strategy, user experience design, technology, development and testing. DOOR3 delivers all of the skill sets required in the right proportions to provide the desired, top-notch result.
For clients who need a project partner that can work with minimal supervision and without tying up their own internal team, and yet bring a high level of advisory and strategic support, DOOR3 provides the ideal solution. We can take your well-defined idea of where you need the project to go and provide product directional guidance and digital strategy, and lend support in direction setting with the ultimate aim of meeting your timeframe.
In the project framework, we structure our project together with the client based on a defined target, a reasonably defined timeframe, and a reasonably defined budget for delivering that target.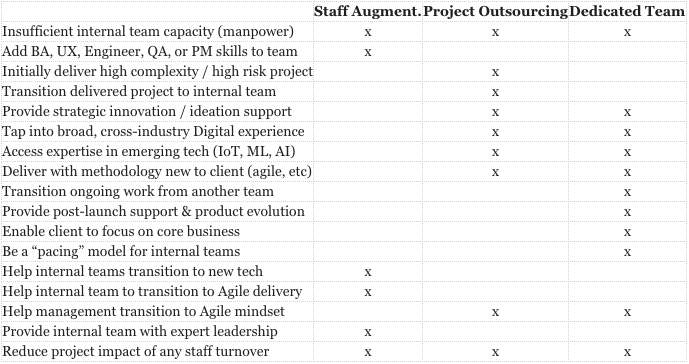 Pick your project description. DOOR3 is ready to help.
There are almost as many ways to hire DOOR3 as there are ways that we can help your business. Whether you prefer to give us 100% responsibility for your project or need us to fill out your staff with a team of experienced engineers, designers and UX/UI experts so you can keep the ball moving forward internally. DOOR3 has an enviable track record that you'll want to become more familiar with. If you are looking for an outsourced programming team in NYC, contact us.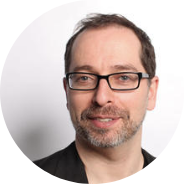 Need more help?
Talk to a UX expert
Discover the Power of Seamless Interactions
Use our price calculator
Let us help you enhance your user experience