Welcome to Enterprise Solutions!
… and, we're off! Let me be the first to say welcome to an exploration of enterprise solutions @DOOR3! My name is Ellen Cowan and I head up client development, client services and marketing at DOOR3, all under the guise of "business development". I have worked in digital media for nearly eleven years, working on a range of initiatives – enterprise architecture and business applications (portals and workflow solutions), B2B and B2C marketing solutions, online communities for insight generation, knowledge management and collaboration, digital advertising, enterprise social media and cross-platform application development. I look forward to sharing stories and ideas on this blog as they relate to enterprise architecture and business application development.
At DOOR3, we take a unique approach to solving for enterprise challenges – a "right sized" approach. Rather than solving challenges by throwing resources at them, and rather than squeezing a project into a certain, fixed methodology, we consider the near-term challenges as seen within the framework of the ideal end-state result, and we consider how can we can best provide a flexible, modular, extensible solution that introduces incremental steps towards the idea end-state. DOOR3 enterprise projects range from systems architecture and service bus solutions to portals, workflow tools, intranets, extranets and mobile applications that bring mission-critical data to users on the go.
We believe in using technology to increase business productivity and access to content and business functions on-demand, in real time and real space. We carefully incorporate business goals and plans –both current realities and innovation goals, in our digital strategy and information architecture planning. We design and develop enterprise design systems using iterative methodologies and a custom blend of tools and processes developed and assimilated over the company's lifetime. The overarching methodology focuses on building certainty, maintaining momentum and achieving measurable, desired value and results. DOOR3 provides deep technology experience and partnership with leading interactive platforms.
Look for our first post on Monday, September 19th and check back for new enterprise solutions posts about once a month after that. We are also open to suggestions on future blog topics and welcome you to email us with any topics you'd like to see covered. Finally, please feel free to make this blog interactive by commenting and asking as many questions as you like.
We look forward to the conversation. Contact us today for any queries!
Ellen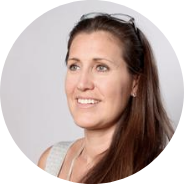 Need more help?
Talk to a UX expert
Discover the Power of Seamless Interactions
Use our price calculator
Let us help you enhance your user experience
Request a free project quote
Request a free project quote