UX Strategy for Best Practices: Seven Questions to Ask Yourself
11.29.2022
For the best UX strategy, you need to understand that user experience (UX) is a field within design that explores how people interact with the systems within products, services, and entities through a user interface (UI). The root of understanding this discipline is in the word "experience," which includes all of the events and entities we might encounter within our use of the system.
Through the use of design thinking, UX designers seek to understand a user's needs and desires in order to build the UX strategy for products and systems in a way that facilitates and delights the people using them.
What are the Best Design Practices in UX Strategy?
Embracing best design practices is critical in your UX strategy, and it can be easy to overlook certain elements when working within a product's interface. Here are seven questions to encourage best practices when developing your UX strategy.
1. Am I Putting the User at the Center of the Design Process?
The most important practice for UX designers is to gain knowledge and insights about their users. The field emerged from an approach called Human Centered Design (HCD), in which practitioners take into account the social and physical contexts in which people interact as well as the perceptions they have of different media.
Designers use these insights into people's needs, desires, motivations, beliefs, and triggers to formulate design solutions.
The importance of this approach is rooted in the use of critical thinking to challenge assumptions and gather direct information from users to ensure the most beneficial product possible. The design decisions they ultimately make are informed by specific data on who the product is for, what they need to use it for, and how they will accomplish their goals through use.
2. Have I Researched my Users with Qualitative Methodologies?
UX designers draw on a number of tools to glean these insights before they go about designing anything. In order to design a satisfying experience, they first must discover what is needed for an experience to be satisfying within the given product. Interviews are an excellent way to get to know potential users' concerns, needs, and what they like and dislike.
User journey mapping helps in data visualization of the entire experience of a product to check whether their specific requirements will be met. From a UX strategy lens, focus groups lend a broader insight into the space your product will inhabit in the marketplace.
Knowing the user is a great first step, but designers also need to know what their users might think of the product. Prototyping is an essential part of this process, after which it can be placed in the hands of test users. This practice, known as usability testing, identifies pain points or deficiencies in the experience and more general ways to improve it.
Designers are not only interested in whether a product is usable, but also how people feel about it. The use of empathy mapping can provide an overview of their mindstates and emotions, which can guide the design process. In addition to these methods, UX designers also work interdisciplinarily to further understand the users and their needs.
3. Have I Researched My Users with Quantitative Methodologies?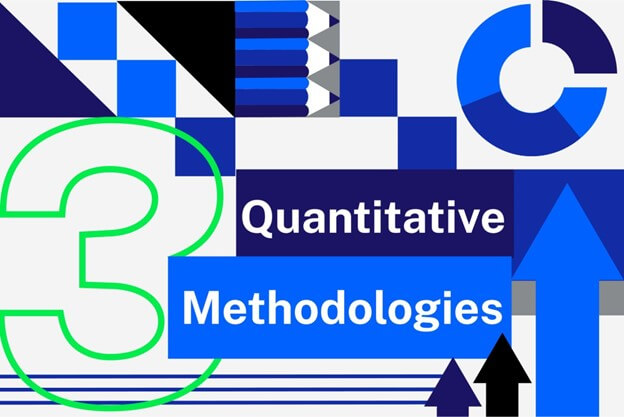 The types of personal connections described above are salient to understanding the user base and designing products that will delight. However, it is equally important to delve into quantitative insights from other analytical approaches.
Surveys are a great element to incorporate into your UX strategy. Surveys gather data quickly and can give you a wide sampling of user insights. Additionally, A/B testing is useful for narrowing down variables in design decisions to locate the best options for specific brand messaging and components.
4. Is My Pool of Users Diverse?
While there are certain types of users that will gravitate towards a given product, it is important to diversify your research in order to ensure a product serves the widest range of people possible. This includes accounting for differences in accessibility, personalities, and consumer choices in your UX strategy.
Demographic data like gender, age, geography, or ethnicity can build a better picture of user identities.
In addition to your user's personal attributes, it is essential to take into account how they use the technologies aligned with your product. What kinds of hardware will they use? If your product is web-based, what kinds of browsers could they access it from?
What level of technological literacy might they have and how will this affect their interaction with your product?
Recruiting a wide range of testers or forming a focus group is a tried and tested way to gain a deep understanding of your users. It is not sufficient to test internally among your colleagues. Depending on the project's scale, testing must be done with external users all across areas of the country or world.
5. Did I Approach Designing with Integrity and Simplicity?
One of the major design pitfalls is a lack of consistency across a product experience. A unifying style within your UI components will add continuity and integrity, helping to build trust over time. Marrying a unified design system to the user goals you established in the research phase will ensure your product delivers value over time.
Another tendency to avoid is over-complicating your designs. It is better to rely on established practices and focus on repeating patterns throughout the product that aid usability. While you should not plagiarize other websites or products, you can implement into your UX strategy familiarizing yourself with what works and what is popular by surveying the field.
6. Have I Considered UI Entities and Hierarchies?
While there are no set limits on variability, there are a standard set of elements you can draw on when designing visual aspects of your product. Additionally, these elements inhabit a hierarchy based on their visual impact. It is important to consider what elements to use and how to style them in order to guide user interaction.
Your elements should be arranged and styled based on the hierarchy of how they affect experience. Color and size gradients will make some entities command more attention and should correspond to the importance of that entity's function. Keeping a close inventory of your elements and how they are patterned ensures a unified and enjoyable experience.
UI entities or elements are the foundation of types of consistent patterns users rely on. Some are overarching and some correspond to specific functions, but all are important.
Starting at the macro scale, your branding should be consistent throughout. Design Systems are a good way to conveniently ensure consistency throughout your brand. Everything from logos to fonts should be considered, standardized, and tested across platforms and hardware.
In addition to these general styling guidelines, there are a number of common components that make up UIs. Buttons trigger actions, grids display information, and forms allow users to enter data. These are only a few examples, and they all serve the user in different ways. Most importantly, these entities are often used together in repetitive ways and can be standardized as well.
7. Am I Confident in the Consistency of this Experience?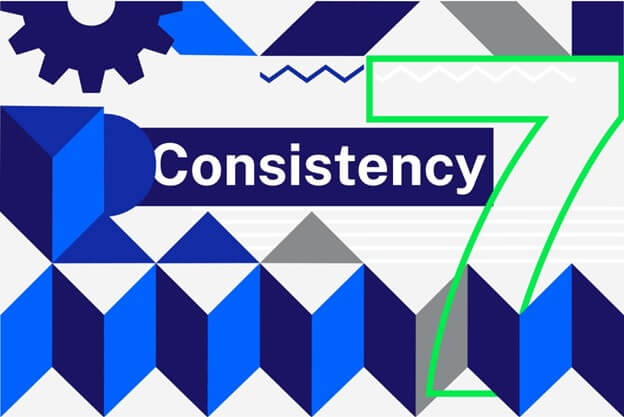 One way to aid in standardization is through pre-designed templates. These simplify the use of featured elements in different contexts and can be reused over and over again after being stored in a pattern library or as part of a design system.
A strong UX strategy is the goal of consistency within visuals and actions, that way the user can familiarize themselves quickly and become confident using your product.
Aside from images, products like applications or web pages also tend to have a significant amount of text. Here again, presenting a unified vision is key to successful engagement and retention, whether it be brand lingo, technical terminology, or even punctuation.
Since the end goal is successful communication, it's best to present clear and consistent messaging and provide the necessary feedback to guarantee that your users feel empowered.
Conclusion
Creating successful user experiences is a complex endeavor, and designers spend a considerable amount of time researching and planning before decisions are made. This overview is not comprehensive by any means, but provides a basis for the field and its practices.
The UX/UI world is fast-paced and the tools used are evolving everyday, but many of the goals in a UX strategy remain the same. Consistency and style synchronized in a way that provides users with a comprehensive and pleasant experience to help them reach their goals.
Interested in learning more about DOOR3's design practices? Get in touch with us here.
Need more help?
Unleash the Potential of Your Project
Share Your Requirements with Us
Get Our Free UX Checklist
Start making changes to your software today