5 Effective Ways to Help Build Website Trust and Convert Users
When people visit your website for the first time, studies have shown that, it takes them 6 seconds to have an opinion. That's 6 seconds to determine if they trust you and your company. 6 second is not a lot of time, so you better make sure that you've done all you can to ensure that you build website trust.
5 useful ways to build website trust and create a positive reaction
1. User Experience (UX) Design: Great User Experience Design is the best way for companies to communicate with every visitor. 46% of people say design is the number one website trust criteria that helps determining the credibility of a company.
Determine the story you want to tell and design for that. Stay on message and only sprinkle with peripheral content. Do not overwhelm your users. This is labeled "Content Load" and it's a sure way to turn your users off to what you're trying to say.
Clean visuals are a traditional and sound way to communicate a message. Think of the visuals as a store, hotel or home. You, as most users are drawn to clean and beautiful designs and judge the management's, owner's or franchise's integrity and overall website trust based on presentation.
2. Business Information: The more business information one finds, the more secure he or she can feel. Providing important information such as team members Profiles, an About page, and Contact information that makes good business sense. Having a "Privacy Policy", is a promise from a website to all the users that their personal information will be protected, which is an essential factor to build website trust.
3. Case Studies & Testimonials: Case studies establish a company's reputation as they are more engaging than words on a page.. They show that the company solves real problems, for real companies that may be similar to the company the user works for or maybe familiar with.
4. Blog Articles & Social Media: According to a research, 60% of the consumers feel positive about a company after reading custom content on their website, whereas 70% of consumers prefer getting to know a company via articles rather than ads.
Social media is a great way to build relationships online. For example 67% of Twitter users are more likely to buy from brands they follow.
5. Mobile Presence: The amount of traffic generated from mobile devices is growing rapidly. 61% of consumers will leave your website for a competitor's if it doesn't provide a positive mobile experience.
Design for a Trustworthy Website
In today's world, creating a visually pleasing website is a must. However, this is insufficient.
While the criteria for how websites should look have changed, website trust remains the most important factor in conversion. If you want to increase your conversions, make sure your website exudes trust through quality, professional web design and strong usability. Contact us today for website redesigning to improve your brand's credibility and gain customer confidence.
"Don't trust their words, trust their actions, because actions will prove why words are meaningless."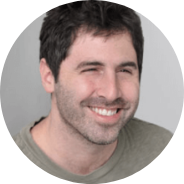 Need more help?
Talk to a UX expert
Discover the Power of Seamless Interactions
Use our price calculator
Let us help you enhance your user experience
Request a free project quote
Request a free project quote