Avoiding UX Anti-Patterns In Your Design
UX Anti-patterns are a common design problem where work from another project or area is applied towards a current project, but something goes wrong in the new application.
UX Designer Sarah Kahn recently wrote a compelling article about the world of UX Anti-Patterns. Kahn describes an UX anti-pattern as, "a frequently used design pattern that either outright doesn't work or is counter-productive. You'll see them in web applications and websites, anywhere where a user needs to perform an action in some way, whether it's logging in, providing information, or reading information in order to make decisions."
Common Signs of UX Anti-Patterns
It is common among busy, overwhelmed or lazy designers to mimic the features that appear to be working well in other formats. It is certainly okay to find inspiration from others, but well-designed apps need to be customized to the exact needs of a business and audience.
User experience design isn't about universal principles of usability, it is about creating custom web applications to create the best actual experience for the people who use your specific mobile application or web application.
As further proof of why one-size-fits-all designing is a bad idea, take the example of a recent study by Harvard University. Kahn explains that the study, "resulted in a game that could guess your age by your mouse clicking speed (I took it, it was spot on!) Users have different needs by age, physical ability, culture, and more. That's why canned solutions can so often backfire." Anti-patterns are the most normal cause of such backfires.
Looking out for UX anti-patterns in your products can help maximize the ROI of UX. Common signs of anti-patterns include:
users dropping off a page

random clicking

repeated up and down scrolling
Common UX anti-patterns include:
Clickable content that doesn't appear clickable

'Hover and Cover' dropdown menus where the menu only appears when the mouse covers it

Inconsistent Context - having separate features on a site act differently from each other

Cramming content into a tight area (not using blank space well)

Pogo Stick Navigation - Kahn explains, "Pogo stick navigation is when the user is required to go down a level or two to perform an action, come back up to the top, then go back down again."

Sending users to a destination other than expected by a link or action
UX design relies on original enterprise design systems and development, as well as rigorous UX audit and QA testing to make sure that both business and user get the most out of a mobile application. If you are looking for UX Design Strategy for your SME, click here to know everything about the building process. Contact us today!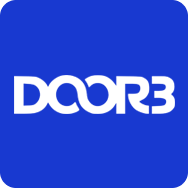 Need more help?
Optimize Your User Experience
Get Your Application Reviewed by UX Experts
Get Our Free UX Checklist
Start making changes to your software today
Request a free project quote
Request a free project quote