Best Project Management Tools Every Project Manager Should Know
07.05.2021
At DOOR3, our project managers are the glue that holds our disciplines together. They ensure that the right teams are assigned, clients are included and kept up to date, and projects stay on track. While our Project Managers bring a broad range of skills to projects, they couldn't get the job done without the best project management tools available.
List Of Best Project Management Tools
Whether you have a PM practice of your own or are looking to manage projects more efficiently, the project management tools can help teams function better and work move more smoothly. Here are the best project management tools every PM must try.
Jira - Issue and Project Tracking Tool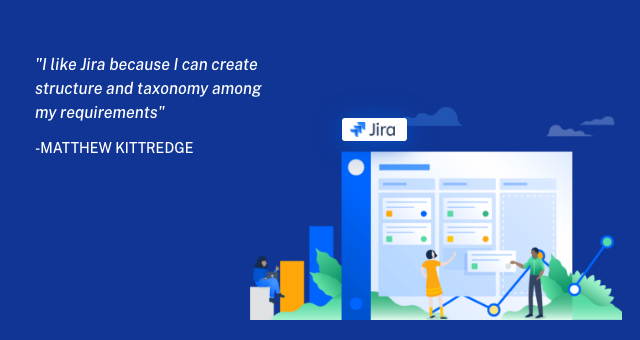 An oldie but a goodie, our Project Managers swear by JIRA, and many won't use anything else. "I like Jira as one of the best project management tools because I can create structure and taxonomy among my requirements and quickly segment them for business analyst-specific purposes, while the PM can take an entirely different view of the same information for the purposes of time and budget management," says Matthew Kittredge, one of our business analysts at DOOR3.
Atlassian's issue- and project-tracking software makes it easy for Agile teams to plan sprints, track progress, and release code and launch applications. It offers plenty of customization, including built-in or DIY workflows and can integrate with plenty of other tools your team uses, like our next favorite…
Slack - Cloud-Based Project Collaboration Tool
"Slack is, from my perspective, the single thing that's holding everything together apart from Google Meet," says Michael Collins, a principal consultant and longtime project manager at DOOR3. While we're excited to have reopened our office recently, Slack played a major role for our teams during the year-plus of remote work.
Team members missed having the ability to collaborate in person or pop over to someone's desk with a question, but the flexible business collaboration platform gave us plenty of ways to keep in touch, including one-on-one and group chats, voice- and video-calling abilities, and team channels where anyone could share, comments, questions, code, and more.
Even better, Slack integrates with other programs that we use via its API, including Google Meet and JIRA, allowing us to keep our notifications all in one pre-sorted place that is more user-friendly than email. Slack is one of the best project management tools that has all sorts of other bells and whistles for the power user, including team reminders and the ability to trigger release builds. And we especially like the multi-platform support, including the user-friendly mobile app, making it easy to stay in touch.
Trello - Visual Collaboration Tool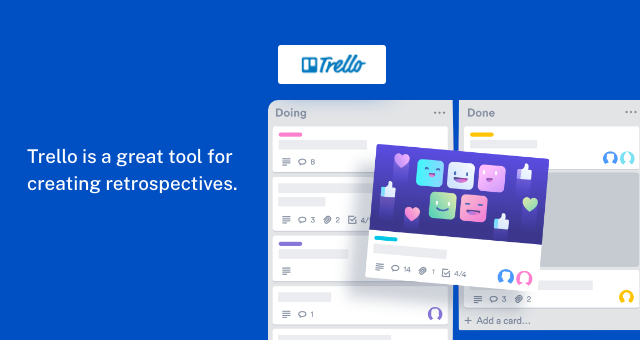 Just as important as making sure things run smoothly during a project, our PMs also take the time to look back and see what we could do better next time.
Trello is a top project management tool for creating retrospectives. With it's card-based interface, the program makes it easy to create and sort customizable lists of comments (What did we do well this sprint? What can we do better in future sprints?) and is a helpful collaboration tool, particularly for remote teams.
It can also be a great way to create to-do lists that are organized by team or silo, but visible to all (Think of it like a virtual Kanban board), or to categorize feature sets.
FeatureMap - Project Design Management Tool
Speaking of putting together feature requirements, our teams often like to collaborate using FeatureMap. The free program geared toward Agile projects makes it easy to lay out features along a project timeline or roadmap, and break out effort among sprints. Plus, FeatureMaps can be exported in a number of formats from Word docs to JSON and, added bonus, the program integrates with JIRA.
Lean Canvas - Business Model Tool
When we want to take a broader view of projects and gather requirements at the business level, we often turn to Lean Canvas, a one-page business plan template.
It allows us to capture a company or product's business proposition, key metrics, cost structure, revenue streams, and more in one view. We often use it to run workshops and organize notes with clients in real time and find the view conducive to pulling out the most salient information and driving further discussion and discovery.
LEANSTACK makes a template we like that creates the Lean Canvas for us, with no need for formatting. "Anything we can do to automate admin work is always really welcome," Michael says.
Microsoft OneNote - Digital Note Taking App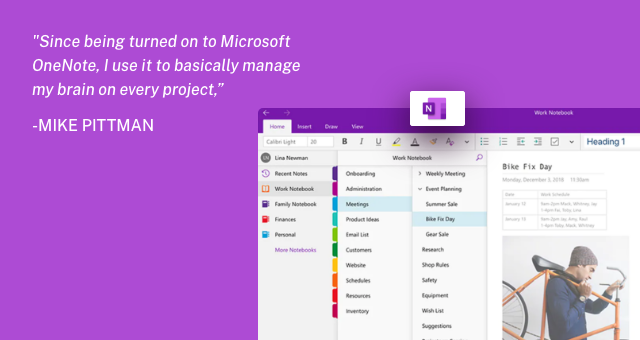 OneNote might not be a traditional project management tool, but this supercharged freeform organizational application is beloved by notetakers everywhere.
"Since being turned on to Microsoft OneNote, I use it to basically manage my brain on every project," says Mike Pittman, a senior business analyst at DOOR3. "I keep track of my to-do's and any questions I have for clients that need to be discussed in an upcoming meeting, as well as basically brain storage for things I rarely need, but might need one day, like SQL queries."
Google Workspace - A Productivity Tool Kit
Spreadsheets are every PM's best friend, allowing them to crunch a project's numbers and keep track of a variety of metrics when putting project plans together.
Michael is partial to Google Sheets, as well as the other programs within Google's productivity suite, including Slides and Docs, because of how they help remote teams bridge the gap when it comes to collaboration.
"Microsoft's suite has some advantages in terms of a robust feature set but Google Sheets really dominates in terms of its ability to enable fast and easy collaboration," he says. "We essentially turn it into a virtual file server.
Google Drive allows us to control permissions and share information within the team easily. Plus there are no concerns about lapses in security or creating versions of documents, because versioning happens within the doc itself."
Confluence - Collaboration Wiki Tool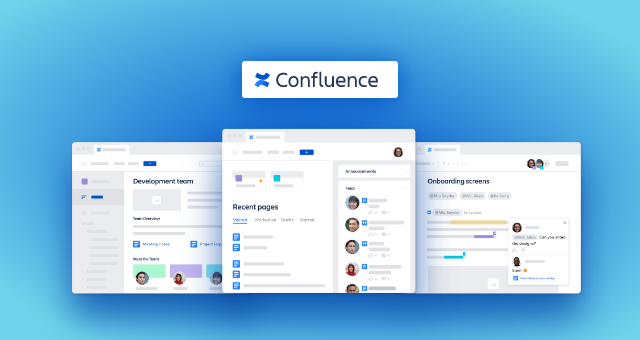 When it comes time to hand off code or documentation to clients, we turn to a couple of favorite tools.
Confluence is part of the JIRA/Atlassian cloud environment and allows us to easily create a single source of truth and share it with internal and client teams. It integrates well with JIRA and is also great for sharing reporting thanks to slick built-in best-practice templates.
BitWarden - Password Manager Tool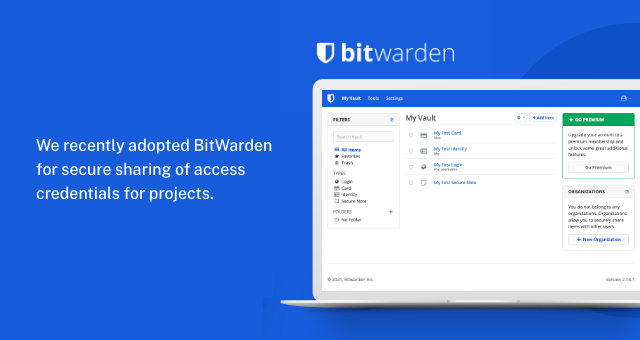 We recently adopted BitWarden as a project management tool for the secure sharing of access credentials. Like many other businesses, we would previously email login credentials, but we like BitWarden better as a more secure method to share sensitive information and ensure that our work-in-progress designs and development stay private until our clients deem them ready for primetime.
Looking to organize a development effort or get a project off the ground? Our project management consulting team can help you figure out how to start your business planning with the use of best project management tools. Let us know how we can help you turn your idea into a reality.
Need more help?
Talk to a UX expert
Discover the Power of Seamless Interactions
Use our price calculator
Let us help you enhance your user experience