How to Select The Right Software Development Consultancy?
10.13.2022
Bespoke software is a foundational part of today's most successful enterprises. In order to stay competitive, organizations invest significant capital into software development consultancy for innovative consumer experiences.
Digital solutions are so critical that enterprises often go to the market for expertise and experience in building software. Finding the right partnership is essential for building products that will give your company a competitive advantage.
Tips on Choosing the Right Software Development Consultancy
While many businesses struggle to choose the right software development consultancy, these tips will help you select for competence and organizational fit. The right solution can take your business to the next level and beyond.
These tips outline a process by which you can ensure your decision is the right one. Drawing on insights from our decades of experience, we hope this guide will provide you with a framework for success.
Envision Your Product Ideas
For many organizations, from startups to established corporations, brainstorming ideas can be an endless source of inspiration and, simultaneously, a source of confusion.
Deciding what your business goals are and envisioning what you want to build can often lead to stasis or worse, conflict. An effective, scalable, long-term solution requires visionary thinking guided by pragmatic planning.
At the outset, you must ask yourself if what you need is software. Is your goal to build a new product and bring innovation to the market? If not, then your project is most likely improving part of your existing business practices to grow revenue or reduce costs.
Figuring out these needs will determine what kind of software development consultancy you require.
Whether your ideal digital product includes critical business operations software, an intranet platform built for internal communication, or even a public-facing customer portal, the first step is understanding your current situation and how you got to where you are.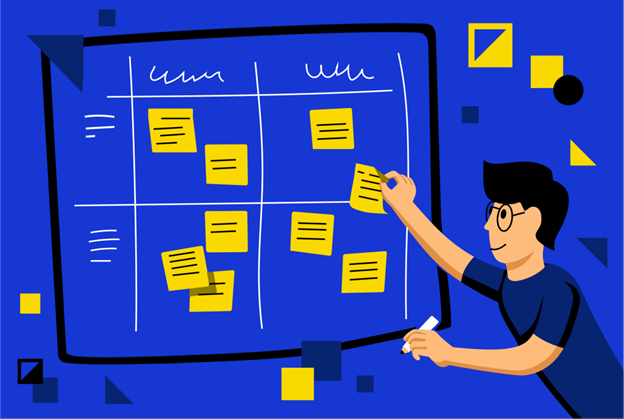 Know Your Product Requirements
Once you have a clear understanding of the current state of your enterprise and its future goals, the next step is to refine the scope of your vision into a clear set of needs or requirements that you can clearly communicate with a software developer, who can then build a product that will serve you well.
This may seem like a daunting task, but ensuring you and a prospective development team can get on the same page quickly is an invaluable asset to the process as a whole.
At DOOR3, our clients often come to us with complex situations that require innovative digital solutions that are not solvable by what is available out of the box.
For example, A pharmacy software client had a long-standing application that was built with outdated technology and needed to understand how and where to start an effort to modernize their platform and meet the needs of their customers.
In contrast, if your organization already has established business processes with project managers and product owners working on envisioning and discovery efforts, you probably do not need to hire a full-service software development consultancy.
If you don't need a partner that can work from ideation to completion, you will probably be better served to go to a development shop rather than a solutions firm.
Set Your Budget For Software Development Consultancy
While it is essential to specify what you want to build and what the project requires in terms of needed characteristics, working out a budget is an absolute must-do.
This requires honesty and self-reflection to gain an objective view of the whole project. Too often, budget and allocation decisions derail project success before work even begins.
After figuring out what you want and defining what you need, you should clarify what you can afford. Budgeting your project appropriately doesn't have to be a negative experience.
However, you have to remain true to the reality of your enterprise's situation and resources and remain value-oriented in your solution thinking.
Think of it like buying a car. After you decide how many doors you want and what kind of engine you desire, you may come to find you actually want an airplane. Except, maybe you can only afford a train ticket.
Maybe you'll discover a bicycle will be more useful! In any case, budgeting is a good practice for bringing the entire project into a more holistic perspective.
Research About Software Development Consultancy
Not all software is created equal. In the same vein, not all software development consultancies are equal. Creating bespoke software solutions is an art unto itself, requiring vision, creativity, and purpose.
Choosing the right software development consultancy depends on a number of factors. Do you need a product developed with minimal involvement and delivered in a hands-off fashion? Or, do you need advisory assistance to guide the process? Will you require support through and after the implementation process? Questions like these are helpful to guide your research.
If your needs are geared more towards driving efficiency and you aren't building a new product, consider a development shop like EPAM that has large pools of talent at its disposal.
If your organization seeks to develop new innovations in the market and would be better served to work in collaboration from ideation to completion, then a full-service software development consultancy is right for you.
Solutions firms, like DOOR3, leverage their expertise to help you create the highest-value products and solutions for your organization, so you can focus on operating and growing your business.
They provide a non-technical interface with technical experts. The extra costs afford you the ability to outsource the development from ideation.
The best software development consultancy will supplement the present skills of your enterprise. The most effective development partners will offer teams that possess diverse expertise in current software development trends and years of experience.
The ever-changing marketplace of digital products and services requires flexibility in order to help you choose the best approach available rather than offering limited options.
Most of all, ask around. Searching your available network is a great place to start. Word-of-mouth recommendations are still a great way to supplement your market research with experience you can trust.
Your colleagues in similar industries will be able to help you make a more informed decision based on what worked for them.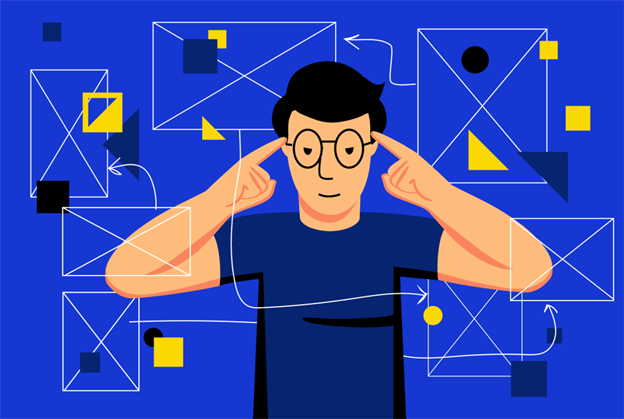 Review Prospects
After you have researched a number of technology consulting service companies, it is important to review their offerings. You will often find firms that specialize in one or a few approaches.
However, unless you have extensively researched and honed in on a particular technology or approach, you should seek out a partner that has a range of skills and experience.
First and foremost, you should look for a partner who strives to understand your business needs, and has the acumen to ascertain your current state and the vision to concretize your future goals.
These foundational communication skills are what will drive a successful project from inception to completion and beyond.
Next, you should inquire about the involvement of UX/UI designers, who can produce stunning enterprise design systems and visual components for your software that will make it irresistible to users. After all, the design elements are what your users will be interacting with the most.
It is not enough to have a product look good. It also needs to work. Top-shelf technical expertise is a must-have for any project. Choosing a partner that is technology-agnostic and an expert in an array of approaches helps ensure your specific needs will be met.
Additionally, you should also prioritize a company that includes DevOps, a holistic process of automating and maintaining application deployment and execution environments. This approach goes beyond development to consider how software is QA'd, deployed, and run to ensure the priority of security, availability, and performance.
In addition to these skill sets, you should consider the methodological approach taken by a software development consultancy firm.
In today's fast-paced markets, an Agile approach that is iterative and responds quickly to customer needs will better position your project to adapt to changes and evolve with stability and competency.
This dynamic approach focuses on collaboration, self-organization, value-based prioritization, empirical process control, and timeboxing to meet client needs as they grow and change.
In Conclusion
Investing in the right software development consultancy and in the risk management of software development will give your business a market advantage because it will be tailored to your needs, optimized for the current market demands, and positioned for future growth.
Finding a software development company doesn't need to be an impossible task. However, it is important to consider a number of factors to ensure your partnership will be fruitful.
Finding and choosing a development shop that offers expertise across a wide range of disciplines and plenty of experience working with diverse clients will solidify your success. Whether you're starting a brand new project or looking to modernize an existing legacy system, DOOR3 as an experienced software development company can also help you build the right product for your enterprise.
Need more help?
Talk to a UX expert
Discover the Power of Seamless Interactions
Use our price calculator
Let us help you enhance your user experience