Approaches to Selling Strategic Digital Services: Part 4 of 4
It's the Team and Value that Work
This is part four of a series on Selling Business Consulting & Strategic Digital Services.You can read the third part here.
There are many, many other sales models that I cannot possibly address here, but I will touch on two models that are common enough, and in my view, both incredibly successful. As I analyze success to date, I can see that each of the Team Model, and the Value Model, have consistently been in play.
The Team Model allows for a number of people to be involved in the trust and credibility building exercises that natural develop as the relationship takes form. You are not entering a relationship (just) with me, you are evaluating a company, and that company has teams that work on your projects, and so, when evaluating, why not meet a team? This allows for a chance to get to know the subject matter experts you are seeking. In a certain way, I end up playing a project management role in the process of introducing DOOR3 to our prospective clients and structuring our planned engagements. And, of course I do so with the help of a team, one that I can trust and that takes accountability for the quality of the plan.
The Value Model is about focusing on… drumroll please… you guessed it, value. Know what your distinctive selling points are. As a services organization, what sets you apart from your competition? At DOOR3, Team and Value are aligned at the hip; our unique value proposition is our people. My colleagues embody, and literally provide, the value that I, or any of our business development team members, can offer. This is why the concept of team is central to my emerging methodology for consultative sales. Our value - our distinctive advantage, along with the proven processes we follow and high quality strategic elements in our offering and approach, is our people. Each client's value is delivered via a dedicated, talented team.
Conclusion
Start small. Build trust. Use a "foot in the door," not a "door in the face" approach. Build a success-driven relationship based on real progress by real people. Learn about each other. Uncover and unravel business goals and opportunities. Seize obvious value while mining hidden gems. Take incremental steps towards both small and massive events. Avoid the pitfall of a one-size-fits all approach or an overblown engagement. Each client is unique and needs a uniquely structured team. And whatever you do, don't get into analysis paralysis.
As I continue to research sales models and plan for the future, and as we make a needed transition from the powerful impact of natural instincts to a measured approach based on methodological analysis, my hope is to skip over the potential batter's slump. As the mental toughness folks explain, over-thinking causes you to focus too much on mechanics, outcomes, statistics,… and the need to "get a hit." If you focus on the big picture rather than the big hit, on the field rather than the analytics, you may just find yourself filling the bases; that will help you lead a talented team, around, again and again.
In case you wonder why I am comparing consultative sales to baseball, or you missed Parts 1, 2 or 3 of Selling Business Consulting and Strategy Services, click here.
Ellen Cowan is the Director of Business Development & Client Services at DOOR3.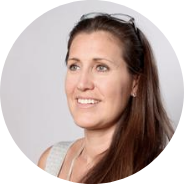 Need more help?
Talk to a UX expert
Discover the Power of Seamless Interactions
Use our price calculator
Let us help you enhance your user experience
Request a free project quote
Request a free project quote