Software Capitalization to Fund Growth
You've just paid half a million dollars to a custom enterprise software development company to create a customized software solution to help organize and manage your business. Now that Phase I is in service, how are you going to pay for Phase II and possibly even Phase III without having a significant impact on your operating cash flow?
The world of software development has seen a significant shift in how costs are accounted for. Software capitalization plays a pivotal role in this landscape. Understanding these costs and their importance in the modern software industry is crucial for businesses and professionals alike.
Software capitalization refers to treating your company's new custom enterprise software solution like any other fixed asset and presenting it to your bank to be borrowed against. As an asset on your balance sheet, it can help fund the next stages of your custom software development solution.
Software capitalization costs refer to specific costs associated with software development. These include:
Programmer compensation Software testing Overhead costs related to the development process
These costs are significant as they are capitalized on a company's balance sheet, rather than being expensed immediately. This approach offers a more accurate representation of a company's assets and investments.
Criteria for software capitalization
When it comes to software capitalization rules, the GAAP criteria serve as the guiding light. Broadly, software development can be capitalized during two main stages:
The application development stage, especially for software intended for a company's internal use.
The stage where technological feasibility is achieved, particularly for software that will be sold or marketed to the public.
Understanding these criteria and stages is essential for accurate accounting and financial reporting. For more insights into the intricacies of these criteria, this Bank & FIG modeling techniques guide can be a valuable resource.
Software Developed for Internal Use: A common question that arises in the conversations surrounding software capitalization rules is where software developed for internal use falls in this criteria. Software like internal accounting systems and custom management systems are frequently discussed.
For these types of software, the treatment across different stages varies:
Project stage: Typically expensed
Application development stage: Capitalized, with certain exceptions
Implementation stage: Once the software is live and in use, costs are expensed
Software developed for external use: For software intended for external users, the software capitalization criteria differ slightly. Such software includes products that are:
Sold
Leased
Marketed to external users
The treatment for these software types across stages includes:
Pre-technological feasibility: Typically expensed
When software is technologically feasible but not yet available for sale: Generally capitalized, with some exceptions
Once the software is available for sale: Costs are expensed
Funding custom enterprise software development: Prepare to make your case with your banker
The first step to funding this kind of software capitalization approach is to have a conversation with your banker and lay out your plan for software capitalization: By having already paid for and implemented Phase I out of your operating cash flow you have created an asset on your balance sheet that can be put to work for you as collateral to fund subsequent phases under development.
Projects that can be borrowed against generally meet the following criteria:
Phase I has been completed allowing capitalization of costs to begin.

Management is committed to funding the software project.

The custom software solution will be used as intended.

Future iterations of development will be followed through to completion.
While you may not get full credit for the asset, if it's already adding value to your business, your bank may be more agreeable to lending additional money against that asset. When it comes to determining which development expenses can be considered software capitalization costs, several key qualifications come into play:
Software developer compensation: This includes salaries, benefits, and other forms of compensation for developers actively working on the project.

Allocation to indirect overhead: These are the costs indirectly associated with the development process but are essential for its completion.

Software testing and other direct costs: Before software is released, it undergoes rigorous testing. The costs associated with this phase, along with other direct costs, are also considered for capitalization.
Custom software development is expensive. Why pay for it out of pocket?
Even for small and medium size businesses, the costs for designing and building custom enterprise software development solutions that run your business can run into the millions. While an asset-based funding approach may not work for every business and its banking partner, the possibilities are worth exploring because the logic of the concept is valid and the value of the asset is real.
Software capitalization allows businesses to report reduced expenses, resulting in an elevated net income on their financial statements. However, software capitalization rules for GAAP don't always align with tax treatments, offering potential tax benefits while showcasing higher bookkeeping income.

Legacy application modernization is another important consideration for businesses investing in custom software development. Outdated legacy systems can not only hinder productivity but can also pose significant security risks. By integrating modernization efforts into the custom software development process, businesses can not only improve their operations but also reduce the risk of potential data breaches or other security vulnerabilities.
Take "Company A" as an example.
Company A's growing business needed a custom enterprise software solution to increase productivity, improve service, enhance their response times and improve competitive positioning. This included the processes involved in creating quotes, taking in quote requests, managing their ordering and fulfillment processes, managing production scheduling and fulfillment of the jobs themselves, as well as managing personnel and a large fleet of trucks.
In fact, nearly every internal process in Company A's business needed to be improved and streamlined to improve operational efficiencies that would enable key staff to be freed up to handle more value-driven tasks. With no off-the-shelf management software capable of meeting these demands, Company A had to look elsewhere and hire a software engineering firm to help them meet their organizational and efficiency objectives and drive their business forward.
Finding their custom software solution behind DOOR3.
That's where DOOR3 comes in. A sophisticated custom enterprise software development solution of this scope that guarantees high-payback improvements requires a significant investment to fund development. But how can a client afford such an investment without putting intense stress on cash flow? DOOR3's solution was to block off six months to engineer the software infrastructure, deliver it, enter it into production and turn that spend into a hard asset with real value that the client owns.
In Company A's case, they already had a lot of hard assets on the books and an asset-based lending relationship with a bank. All of these factors were helpful in convincing the lender that Phase I of the custom software was indeed worth serious consideration as a hard asset and that funding additional phases was in their client's best interests.
Rather than deploying single "big bang" releases in these situations, DOOR3 recommends delivering iterative releases that can be capitalized as collateral for loans from banks to fill out the total project, whether or not there's a pre-existing asset-based lending arrangement with a bank.
DOOR3's iterative release solution works in both asset-based and regular funding scenarios by helping our clients fund their custom enterprise software installations in phases without tying up operating cash flow. Each newly completed phase that's added to the balance sheet becomes an asset to help fund the subsequent phases. The impact of custom enterprise software development on cash flow is significantly reduced for both companies and completion of the entire software installation and implementation is assured.
Involve your accountant in the early stages when thinking about enterprise software capitalization.
It's important to get your accountant involved as there are several software capitalization rules in accounting that depend on the stage of development of the project: From the initial stages when planning and decisions are made about the vendor who will provide the custom enterprise software development solution; through to the development and implementation stage, and finally costs related to training and systems maintenance. Another key aspect is your business has to be running under accrual accounting. This funding scenario does not work under cash accounting. In essence:
Software capitalization recognizes internally-developed software as fixed assets.

Internal use means when the software has been acquired or developed only for the internal needs of a business.

There can be no intention or plan to market the software outside of the company.
Furthermore, your business may be eligible for research and development tax credits or cash back from federal and state governments for your custom enterprise software development.
Understanding the intricacies of software capitalization is crucial for businesses, investors, and professionals in the software industry. By staying updated with accounting best practices and the ever-evolving landscape of software development, stakeholders can make informed decisions that benefit both their operations and bottom line.
Are you looking for a custom enterprise software development partner? Call DOOR3.
DOOR3's team of experienced engineers, designers and UX/UI experts fully develops, designs and executes elegant solutions to bring businesses to the next level. Our award-winning user experience experts, elite developers, and visionary designers work together with client teams to create custom enterprise software development solutions that transform the way business works. To learn more, about enterprise software development and its design systems, contact us.
FAQs
Q1. Why is software capitalization important?
A1. Software capitalization allows companies to spread out the recognition of software development costs over several periods, providing a more accurate representation of their financial health.
Q2. How does software capitalization impact a company's net income?
A2. Companies can report lower expenses in the short term through software capitalization costs, leading to a higher net income.
Q3. What is the difference between software capitalization costs versus expensing software costs?
A3. Capitalizing involves recognizing the software costs over several periods, while expensing involves recognizing these costs immediately.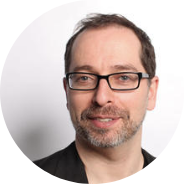 Need more help?
Talk to a UX expert
Discover the Power of Seamless Interactions
Use our price calculator
Let us help you enhance your user experience
Request a free project quote
Request a free project quote